Top 5 Online Addas of 2017
Team Culture Lab
22 December 2017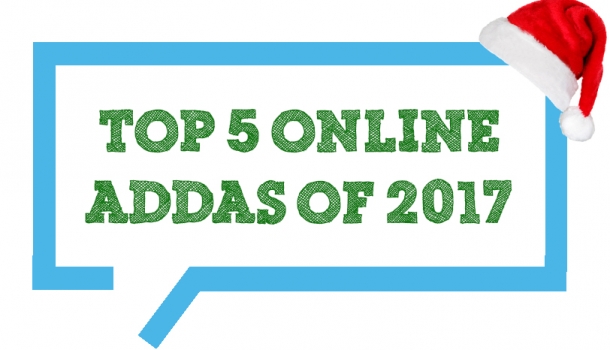 There is no doubt that digitalization has been instrumental in giving a voice to thousands of marginalized women and has opened up new avenues for feminist expression, but how has it changed the feminist movement? To talk about this, we got two of the most innovative and creative voices in the online feminist space - filmmaker Paromita Vohra of Agents of Ishq and Bishakha Datta of Point of View.
As journalists in a digital space, how do you deal with being a regular target for trolls? Being a woman adds yet another layer, that of misogyny and sexism. We spoke to two incredible jounralists, (Al Jazeera, The Wire and The Caravan) and Raksha Kumar (New York Times, Guardian and BBC) who narrated their own experiences as victims of online bullying and how they have responded to trolls.
How is social media changing non-metro India? Pooja Pande of Khabar Lahariya, Bhanwar Meghwanshi of Shunyakal and Osama Manzar of Digital Empowerment Foundation talk about revolutionizing access and connectivity in non-metro India and also their own pathbreaking work.
How do you use YouTube as a tool for activism? We asked two online trailblazers, Sofia Ashraf and Put Chutney whose videos created an impact big enough to facilitate a direct change. How do they navigate the fine line between being mere social media sensations and being a YouTube activist; and how do they deal with the offended? Find out in this online adda.
What does the Transgender Persons Bill entail for the Transgender Community? Does it truly safeguard the rights of the community or has it, in fact, further disempowered them in certain ways? This Human Rights Day, we spoke about the Transgender Persons Bill 2016. Joining us were Zainab Patel of Being LGBTI in Asia and Koninika Roy of The Humsafar Trust who spoke about the many problems with the Bill and how the Indian Government must adopt a much more nuanced approach to the problems of the community.