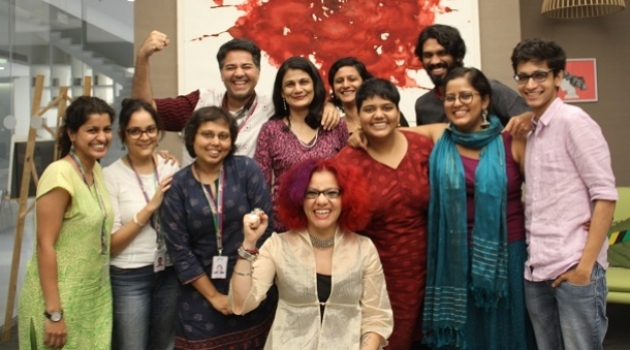 About Us
The Godrej India Culture Lab acts as a catalyst to challenge existing notions of culture and encourages dialogue and experimentation through innovative programming. We started in 2011 as a space for cross-pollination of ideas, and have branched out into multiple fields over the years. Our headquarters are located in Vikhroli, Mumbai where we host our physical events. For the year 2020 we have switched to the digital space and now curate online events and projects. Our videos are an archive of changing contemporary India – you can start exploring here!

Aside from our annual humanities Leadership Programme, we offer International as well as National Fellowships to students contemporary India from a variety of lenses. Over the past couple of years, we have also been working on a mapping project called the Mumbai Culture Map: libraries, museums, galleries – it has nearly 180 cultural spaces across the city to explore. Check it out here – and don't forget to visit us sometime! Finally, we act as knowledge generators and have released white papers on trans inclusion in the workplace and digital media usage in Mumbai's cultural landscape.

If you want to keep up-to-date on everything Culture Lab, sign up for our monthly newsletter here on our website.
Contact Us
Have a query, complaint or an idea? We're all ears!