#IDAHOT2017 at Godrej
Team Culture Lab
20 May 2017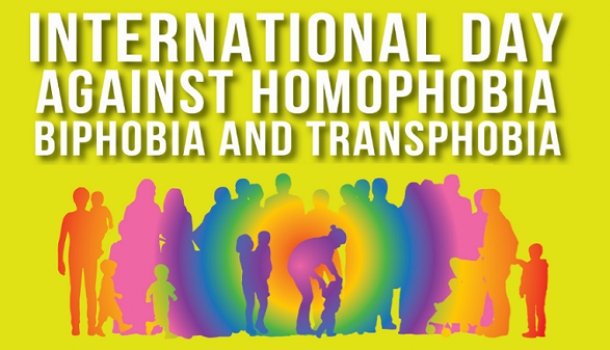 On May 17, 2017, we joined the worldwide commemoration of International Day Against Homophobia, Transphobia and Biphobia commonly known as IDAHOT. This day of remembrance was started in 2014 to get the attention of policymakers, influencers, social movements, the media and the general public, to the discrimination faced by LGBT people across the world. 
At Godrej, we believe in having an inclusive workforce. The many LGBT events at the Lab, is just one channel in which we show our support to the LGBT community. Last year, Nisaba Godrej, Executive Chairperson, Godrej Consumer Products Ltd, wrote an inspiring letter to all of Godrej's employees speaking against discrimination and encouraging inclusion. You can read it here. 
This year, we wanted to do something different. We went across Godrej to get people to tell us what family (the theme for IDAHOT 2017 ) - related by blood or not - means to them.  
Nisa Godrej
"Family to me is everything. I was blessed with wonderful parents who nurtured and loved me for who I am and I endeavour to help my precious children build wings to fly in the direction of their dreams." 
Parmesh Shahani
 "To me, the idea of family is based on what Kath Weston described as 'Families We Choose'. I think for a lot of people in general and LGBT people in particular, we create families around ourselves, of our own composition. This is often to supplement, or in many cases, to compensate for our own blood families who might not be so welcoming or who might take very long in their process of acceptance and I think it is really vital to create these family-like units formed out of love and understanding for each other. Over the years, as I have been working at Godrej, for me it's very vital that the workplace becomes this family-like unit of sustenance. For a lot of people who are working professionals, we spend most of our time in our offices and so it's vital that we get that kind of nourishment, support and whole-hearted acceptance from our workplaces. So I have been thinking a lot about how we can make our workplaces more family-like spaces, where we can be ourselves and spaces that embrace us for who we are, including for our fabulous, diverse LGBT identities."
Nyra D'Souza
"When I count my blessings I count my family twice. The first is where I was born and the second is Godrej where I work. Godrej for me is a place that values my talent above my gender orientation. The kind of space I have here and the friends I have made at work make me feel safe and happy, which is what family is to me." 
Apekshit Khare
"I have been privileged to grow up in a very loving and understanding family. My family has accepted me in all my highs and lows. Leaving home for further studies, my friends at IIM-K, with their diverse exposures, encouraged me to be myself without pretensions and that really liberated the inner me. After starting my job, I met my partner of 6 years, who has been the cornerstone of my confidence and his love means the world to me. We have created our own cozy nest with our loving dog.
My family today is my partner, my parents and sister and our dog. Add to this the extended family of close friends and well wishers, and life starts to look very good indeed."
Saniya Shaikh
"As a queer person, I have been privileged to belong to a family that is progressive and accepting but my idea of family extends beyond that of biological ties. Growing up in the digital age, I have spent most of my time online and it is on Tumblr and Twitter that I was introduced to the spectrum of queerness. Not only did I learn more about myself as I became a part of fan cultures, but also found a community of people who understood my idea of romance and sexuality. They provided me with the kind of validation I wanted as a teenager who was looked at as either weird or supremely confused. So family to me is a big bunch of fans across the world who, apart from producing the best slash fiction, have been so important in my journey of figuring out who I am."