When the environment turns hostile
GITA ARAVAMUDAN
11 June 2013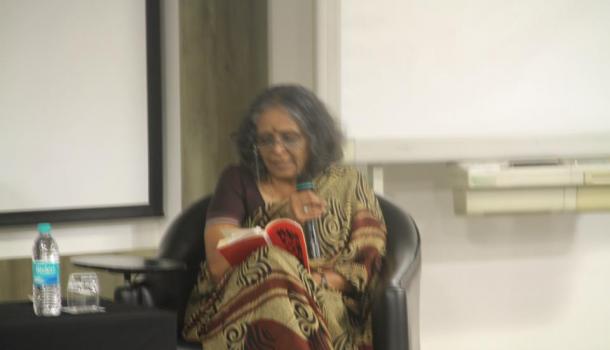 The news report in The Economic Times dated 21st May 2013 said it all. 
Nasdaq-listed iGATE Corporation announced that its board of directors has terminated the employment of president and chief executive officer Phaneesh Murthy as a result of an investigation of the facts and circumstances surrounding a relationship that Murthy had with a subordinate employee and a claim of sexual harassment.
There was a sense of déjà vu.  Not just because Murthy had been there…done that before (this was the third time he was facing a sexual harassment case and he had settled the other 2 cases out of court for millions of dollars) but because as a journalist I know that sexual predators often strike again and again and again and that their victims more often than not end up humiliated and hounded out of office.  Of course in rare cases like that of Phaneesh Murthy they do end up richer.
When the news broke there was a lot of discussion on whether Ms. Roiz, the woman employee who had complained against Phaneesh was also to blame.  Were women learning to turn the tables on their predators when a relationship which started off as consensual turned sour?
However, Naina Kapur, Advocate & Equality Consultant who pioneered the Supreme Court Vishaka Directions on Sexual Harassment put the blame squarely on Phaneesh Murthy and aadded that iGate should share the blame for creating the atmosphere in which such a sexual predator could strike again.
She said, "I think we are missing the legal point here which is why we have a law. According to the complainant lawyer's statement, the context speaks of Murthy's "influence over Ms. Roiz". It is that professional influence which brings it squarely within contemporary sexual harassment as Mr Murthy had both seniority and influence over decision-making that impacted Ms. Roiz career. So for instance, when he discovered she was pregnant, he asked her to leave the company "quietly". It is because such situations impact workplace decisions that person in power have to be exceptionally astute as well as role model professional behaviour. Murthy most certainly should have known that."
Ms. Roiz experience is the experience of many, many women. Given that the company knowingly hired Mr. Murthy with his history (which was publicly known), the message to a Ms. Roiz was, iGate doesn't take sexual harassment seriously- so who would she have complained to. Clearly it is not a company that would have been known for it's zero tolerance sexual harassment policy
While researching my book Unbound: Indianwomen@work, I talked to several women who had been at the receiving end of such harassment.  Most of them ended up…not a million dollars richer…but humiliated and hounded out of their jobs.  Many workplaces did not even have a body to which they could complain about the harassment in spite of the Vishaka guidelines.
These are some excerpts from the chapters "Hostile environment" and "The L word". 
For women who were in show biz the pressures were strange.  While on the one hand they had to constantly appear attractive and sexy, on the other those very looks and the often seductive actions they made sent out the wrong signals.
Obviously women who worked in certain environments had to "adjust" a little bit more to stay employed.  A bar girl, for instance, could obviously not expect the same standard of sexually correct behaviour from her colleagues as a woman engineer could. But was she not entitled to get the same kind of protection from unwanted or unsolicited attention? 
According to the law, a hostile environment is created by sexual harassment at the workplace when an employee is exposed to unwanted advances from colleagues or superiors.  India got her first comprehensive judgement on sexual harassment at the work place in 1997 just two days before her fiftieth independence day.  Until then women who had suffered this sort of humiliation had limited options: they could either continue to put up with it because they needed their jobs or quit because they could not bear the harassment any longer.
It had taken five long years for the Supreme Court to come out with this historic judgement, but the wait was well worth it.  All the women who had suffered the ignominy of sexual harassment at the hand of their bosses and colleagues could now actually come out in the open and ask for relief.
Interestingly, the litigation, known as the Vishaka case, resulted from a brutal gang rape of a social worker in a village in Rajasthan.  The social worker had in the course of her duties tried to prevent a child marriage from taking place in the house of a powerful landlord. The rape was inflicted on her as a punishment by the landlord and his men.
The social activists and NGOs who were the petitioners argued that it was the duty of the employer (in this case the Government of Rajasthan) to ensure the woman's safety in her workplace.  Under Article 32 of the Constitution, an action was filed seeking the enforcement of the fundamental rights relating to women in the work place. These included the right to equality and non-discrimination, the right to practice one's profession and the right to life.
As per the Supreme Court guidelines any unwelcome sexually determined behavior, direct or by implication was construed as sexual harassment and it was punishable by law.  It brought under its ambit physical contact and advances, a demand or request for sexual favours, sexually coloured remarks, showing pornography and any other unwelcome physical, verbal or non-verbal conduct of a sexual nature. Since acts of sexual harassment could be humiliating and create a hostile work environment they could constitute a health and safety problem for women.  Therefore it was the responsibility of the employer to make sure its women employees were not subjected to such harassment.
The Supreme Court also said that these guidelines were legally binding and enforceable until necessary legislation was passed.   It brought under its purview, all government and private sector organizations, hospitals and universities as well as the unorganized sector. It also put into a place a mechanism to deal with the issue.  All offices were mandated to have a committee to look into complaints and take suitable action.
Working women always knew what sexual harassment meant.   But the definition had to be made official by the Supreme Court before it became both socially and legally acceptable that such harassment was indeed an offence.   Also the court's clear definition helped women to recognize the problem.  Sexual innuendo and sexist language are so ingrained into our systems that often women do not even realize that they are being harassed.
Despite this empowering law, however, women still hesitated to complain to the committees set up for this purpose.  As a woman lawyer told me, "More often than not, the boss is also the harasser. So to whom does she complain?  And who is more dispensable: the harassed woman or her boss?  It's quite tricky."  
So where did that put Item Girls I wondered.  Obviously the entertainment industry did not have committees to investigate sexual harassment.  Item Girls were not bar dancers and hence did not have to fend off or accomodate the advances of inebriated customers.  Yet the skimpy clothes they wore and sexy moves they made to earn a living would attract the wrong kind of attention if they were recognised on the street, however conservatively they might be dressed.  Did an Item Girl's profession sour her personal life and relationships?  Did girls in the entertainment industry have to be more "accommodating" to stay in it?  How big a part did the casting couch play in their careers?  And to whom could they turn if they were harassed?
I decided to talk to a couple of glamorous women from the entertainment industry in Mumbai to find out how they tackled some of these issues.
Shefali Jariwala was better known to audiences across the country as the "Kaanta Lagaa" girl. By 2008, Item Girls like Shefali were a dime a dozen.  But in 2002, when Shefali aka DJ Doll featured in "Kaanta Lagaa", India's first ever sexy music video, she was perhaps the most talked about Item Girl in the business.
"Kaanta Lagaa," was a Remix version of an old 1972 song by the same name.  The original number was sung by India's most famous woman playback singer Lata Mangeshkar.  Except for the lyrics, the Remix version had no connection with the original number.  The Remix version hit the top of the charts the moment it was released.  It then went on to become a major trend setter.
It was not just the beat or the picturization which was different.  The Remix version was in a totally different league.  The dancer in the original number wore a knee length can-can style skirt and a dupatta pinned on her head.  Shefali was dressed in low cut jeans with her thong showing above the waist and a daringly low necked top.
 The new video had an innocent looking young girl sitting on the floor reading an adult magazine.  She was hauled off by her distressed young boyfriend to join the queue entering a night club.  At the entrance she pulled down the neck of her tee shirt and bared the top of her bosom to get the entry stamp put on it.  Inside the club the girl morphed into DJ Doll and made a lot of sexy moves while her boyfriend sulked.  It ended on a happy note when she pulled off a scarf covering her arm and revealed an I Love You tattoo and the two went off happily hand in hand.
 Shefali in real life was as far removed as you could get from the girl in the video.  She was a bright and pretty girl from a simple middle class family who was studying to be an electronics engineer.  She was walking down a Mumbai street on her way to college one day when the makers of the video who were looking for a particular type of face spotted her.  They were taken aback to learn she was studying engineering. After Kaanta Lagaa happened her life changed forever.
She was waiting for me in the restaurant of a five star hotel in Juhu frequented by the showbiz crowd.  I stood at the top of the sweeping staircase looking for her.  I had the advantage.  I knew what Shefali looked like and spotted her before she saw me.  She was sitting at a table for two, gazing out of the huge French windows.
I paused for a moment watching her. Shefali certainly looked glamorous and beautiful. I went down the curving staircase past the rich and the beautiful and their families and ayahs and nannies and hairdressers.  Even at this very superficial level it seemed such an unreal world.   How did Shefali fit into it, I wondered.
 "My family had absolutely no connections with show biz," she told me as we settled down to talk over enormous cups of coffee.  "My father was a CA.  My mother worked in a bank for 28 years.  My sister and I focused on our studies. We were like any other educated middle class family.  I had scored 88% in my ICSE exams and was studying Computer Engineering at SardarPatelEngineeringCollege.  When they stopped me on the street and asked if I would act and dance in a music video I thought it was a joke.  I was just another oily, pimply college girl with greasy hair.  I had no modelling aspirations.  I had no dancing or acting skills.  No connections with anyone in the entertainment industry." 
She was nervous at first but soon she became excited at the prospect.   Her father, however, was totally against her taking off from her studies and plunging into an unknown world. Finally he agreed after she promised him that she would return to college after six months and that she would see to it that her grades did not go down.
After that it was fairy godmother time. One wave of the wand and everything changed for ever.  A bevy of professionals went to work on her.  She had her own dress designers, make up artistes, dance teachers and fitness trainers.  Most importantly, she was paid what she considered an unbelievably large amount for featuring in the video.
 "But it was very, very hard work," she said.  "Five choreographers trained me for eight hours a day every day for six months. I was a really bad dancer.  I had to learn to tuck my tummy in and dance.  It was almost impossible. I couldn't get my facial expressions right.  I didn't even know the meaning of 'pout'.  They had to work really hard with me to get the pout right.  Then I had to raise my eyebrow, which I could not do.  My smile was stiff and not at all sexy.  If I pouted I could not smile!  If I smiled I could not raise my eyebrow!  It was a mess.  I was so nervous.  I almost gave up many times.  I just could not follow all their instructions and then make those sexy dance moves.  They also almost gave up on me!"
Shefali was laughing now as she said this to me.  But, obviously she must have gone through a grueling time.  For Shefali to become the "Kaanta Laga" girl, the "oily, pimply" look and the lank hair had to be tackled. Her wardrobe was radically changed.  She wore bright lipstick and heavy eye make up.  From a shrinking violet who wanted to fade into the background, she was transformed into an in-your-face woman.
 "But, I didn't change inside," Shefali said.  "I was and still am very attached to my parents.  One of them always accompanied me to my shoots.  They were very protective." Her large light eyes turned moist as she said this. "And I kept my promise to my father.  I went back after the shoot was over and completed my engineering course and took my degree."
Although they were alarmed by the external transformation, her parents were confident that she would not get affected in a bad way. They knew nothing about the entertainment industry so they were extra careful.  Her mother or father was always with her.  They also kept a strict control over her social life.
But nothing prepared them for the storm which broke out after the video was released.  The thong straps and the adult magazine attracted the maximum flak. 
"They said 'this girl is a rebel.  She has loose morals'," Shefali said.  "I never realized that even senior people in the industry could say such mean things.  They made comments without even bothering to find out the truth. It totally shook me.  It took me time to get used to the attacks." 
Shefali protested in vain.  She gave interviews to magazines and TV channels. The thongs were just strips of cloth sewn on for effect she told them.   As for the adult magazine, girls did read magazines with adult content, she said.  She didn't see anything wrong with it.  The makers of the video took a more defiant stand.  They were proud of the way in which they had managed to capture the atmosphere of the happening club scene they said.
"Kaanta Lagaa" went on to become one of the most popular songs and videos of the season. Every wedding band, every auto rickshaw, every festival "naach" had "Kaanta Lagaa" right up there on top.  Girls and boys all over the country were grooving to its beat.
There was a move to ban the video for its obscene content.  Meanwhile many heavyweights from film industry came down on the perky video which had instantly spawned a whole genre of look-alike remixes.  And, every controversy seemed to add muscle to its popularity. 
Shefali said, "At first I would cry when people from the industry whom I respected said awful things about me.  They didn't even know me and they passed all these terrible remarks.   I would cry when unknown people on the road sang "Kaanta Lagaa" to me in a suggestive manner."
It took her a while to get used to being in the eye of a storm.  But soon she learnt to deal with the media. In a 2003 interview given to Times of India she said, "What's the big deal? I haven't undressed or walked down the streets in a bikini. Even the G-string everyone is talking about wasn't actually real. It was stitched on for the effect.  My friends in college think it's cool. No one has said anything to me. I think the controversy is about the concept. I am only an artist. So, it hasn't affected me personally."
And about the porn magazine she said. "This is the 21st century. Why shouldn't people read porn magazines? Give me a porn magazine and I won't shy away from reading it. It is just that I am open about it while everyone else does it behind closed doors. It is not that I go out of my way to pick up porn magazines. But I have read some and I don't mind admitting this."
Shefali completed her engineering education, but the whole "Kaanta Lagaa" experience had left an indelible impact on her.  Soon she was back under the spotlight thirsting for more.  She knew she could never make as much money or lead such a glamorous life if she went on to work as an engineer.  She also knew that staying too long in this kind of limelight could have its repercussions.   But she was hooked.
Show biz offers were also pouring in for her younger sister who was in engineering college.  Unlike Shefali who had tasted the surreal life and wanted more, her sister refused all the offers and went on to become a software engineer.
Flush with the success of her video, Shefali fell in love and got married at the age of 22.  Her husband Harmeet Gulzar was an aspiring singer.  They met through a common friend and after dating for two weeks decided to get married.  Harmeet was the first person ever to propose to her and she fell head over heels in love with him.
In a very upbeat online chat on IndiaTimes at that time Shefali spoke in a jocular tone to a woman who asked her if she had got any "weird proposals" after "Kaanta Lagaa". "No," she said, "I was lucky that I didn't get anything weird my way, except Harmeet Hahahaaha!"
 To another woman who asked her "How does your fiancé react when other guys drool over you" she replied, "He is really cool with it because he believes in, 'If you got it, then flaunt it.'"
Shefali did a couple of more videos.  They were all in the same raunchy style, quite out of sync with her real life persona.  Organizers were willing to pay hefty sums to get her over for a live performance.  Her career was soaring, she had married the man she loved and all was right with Shefali's world.
And then it all came crashing down. In 2008, just half a dozen years after her launch, Shefali was a wounded woman.  Her marriage had gone terribly sour and her career had teetered on the verge as she sank into depression. She was slowly pulling herself together again, but she knew the road ahead could be rocky.
The Mumbai sky was turning dark as Shefali told me about her crashed romantic dreams.  She didn't want to talk about the details as her divorce case was in the court, but the story came out in broken bits and pieces.  Her Prince Charming had cheated on her.  He had turned abusive and had physically assaulted her a couple of times.   The man who had purportedly once told her "if you've got it flaunt it," had now turned possessive.  He said she should only act and dance in videos which also featured him.  There was no one she could turn to. 
Shefali woke up from her dream and realized she was being used.  Harmeet had probably wanted her as a stepping stone to further his own career which had never really taken off.  The moment she stopped being submissive and insisted she would have an independent career, their relationship fell apart.  The breaking point came when she found that he had got access to her locker and her bank account and taken out all her money and jewellery.  That's when she returned home to her parents. 
 "I was in a depression.  My parents had never liked Harmeet.  But they did not stand in my way when I said I would marry him.  They only told me to wait, but I did not listen to them.  I was too much in love.  When things began to go wrong, I did not tell them.  Once when he broke my finger, I told my father I fell off the cot. I was protecting him all the time.  I did not want to admit to anyone that I had been wrong."
By 25, Shefali had seen it all.  Fame.  Glamour.  Violence.  Love. Deception.  She had touched the top and sunk to the nadir.  The DJ Doll figure she had so carefully maintained got bloated out of shape.  Her husband was talking to the press and blaming her for their marital discord.  This made her easy game for other predators.
"Finally when I could not take it any more, I returned home to my parents. I told them everything.  They had suspected the physical and mental abuse.  They just took me back and took care of me and I am now getting back to normal."
It took her a year to get back into shape.  She had to work on her body as well as her mind.  She had to build her self-confidence up again from scratch.  But she had done it and producers were beginning to talk to her again.
"I am getting a few good offers," she said.  "Some music videos.  Some shows. Even a couple of film scripts. I am Ok now."
For Shefali if the show had to go on, she had to remain sexy and seductive.  Who cared if her sexy image was just a façade?  In the entertainment industry, the façade was what mattered.  And if Shefali attracted the wrong kind of attention because of the façade she presented, she had to learn to deal with it.
Shefali's story had more to do with deception and betrayal than with sexual harassment.  But obviously it was her sexy DJ Doll persona which was responsible for many of the things which happened to her.  The fame came with it and so did the flak.  She faced street sexual harassment as well as suggestive comments and requests from stalwarts within the industry.  And she had to learn to deal with it on her own because though the law was on her side, she had no way of using the law to protect herself. 
The relationship between those who wanted sexual favours in return for advancing careers and those who were willing to give them was even more complex.  Like for example the Casting Couch.  That was a relationship which had always existed.  Only now the moral lines had got blurred.
 "Of course the Casting Couch does exist," said Sophie Choudry quite pragmatically.  "I don't personally think it's a good way to further your career.  But then that's just my personal choice.  There are many who think otherwise."
Poised and elegant Sophie Chowdry, a popular VJ on MTV, had come along with her mother to meet me at the Taj coffee shop in Bandra in Mumbai.  She didn't really want to talk about this aspect of career prospects in the entertainment industry, but she did imply she could have zoomed further and faster if she had used that route.
Sophie who was born and brought up in London also danced and sang for music videos.  In her chosen profession she had to dress and groom herself in a particular manner for her work.
 "I have no qualms about the way I look or the way I dress," she said giving me her sweet smile as we sat nibbling cookies and sipping Cappuccino.  "I know I look more Westernized than most.  Maybe I look more confident.   But I realize that my appearance and bearing send out the wrong signals to some people.  Even to some people within the industry.  The more Westernized and more confident you are, the more 'modern' you appear to them.   And they equate modern with being more accepting of propositions which would help you further your career.  Adjustment and Accommodation.  Those are two words I have grown to hate! What they don't understand is that at heart I am a small town girl.  I may have grown up in London, but I was brought up with strict traditional values."
***********
In the more streamlined corporate world, sexual harassment in the workplace was a recognized offence.  There was a mechanism in place to tackle it and in some rare cases women who complained against their harassers did manage to get redressed.
Between 2002 and 2004, two high profile cases of sexual harassment against Phaneesh Murthy, a Director of the Indian software giant Infosys, grabbed the national headlines time and time again.  And strangely enough, although he ended up paying millions of dollars in out of court settlements, the cases did not affect his career growth in any way. Four years later, in 2008, Phaneesh Murthy was the CEO of the prestigious iGate Global Solutions.  His much discussed past seemed to be firmly behind him.
It all began in 2000 when Phaneesh Murthy was the highest paid Infosys executive with an annual take-home pay of $400,000. He lived in California and was well respected for his business and technical acumen.  He was popularly known as the 'Other Murthy' and was instrumental in building Infosys into a global IT company.
In July 2002 Reka Maximovitch his former executive assistant filed a sexual harassment suit against him.  The first reaction of the IT fraternity was shock.  How could a poster boy of the industry get embroiled in such a case? Phaneesh resigned from Infosys, saying he was being victimized and needed time to fight to clear his name.  By October 2002, however, he had gone in for an out-of-court settlement by which he ended up paying 3 million dollars to Reka.
According to some publications, he claimed he was arm twisted into going in for the settlement.  Infosys, they implied, wanted to bring the case to an end and was withholding his shares until he agreed to their terms.  He obviously had a lot at stake as he was a major share holder. Finally, the settlement money was paid by the company and its insurer.  The insurer also paid the huge legal fees Infosys incurred to fight the case.
But at the end of it, some questions remained hanging in the air.  Did Reka and Phaneesh have a consensual relationship which went sour?  Did Phaneesh threaten her and her boyfriend when she refused to resume the relationship?  Or was he harassing her right through her tenure at Infosys?  If indeed he was innocent as he claimed, why did he battle his former company instead of enlisting its help?
Phaneesh Murthy moved on.  He became CEO of iGate Global Solutions.   Barely three months later, one more case exploded in his face.  This time it was filed by Jennifer Griffith another former employee of Infosys. 
The lawsuit, filed in 2003 in a Californian court, said that Ms Griffith was given a low performance rating by Phaneesh Murthy after she refused to get sexually intimate with him. Ms Griffith had worked under Phaneesh for just a month.
At this point of time, Phaneesh Murthy, told The Times of India (5th October 2003) through a conference call from Fremont, California: "I am appalled and completely outraged by this. This is complete garbage. I will fight the hell out of this case."
He also said that Griffith, a US national, and her lawyers were out to make money from this case and that the same legal counselors who fought for Reka Maximovitch earlier were involved.
His new employer stood by him.  Murthy said that his family knew about it from the beginning and "the collective commitment was in favour of fighting it out."   In a telephonic interview to Financial Express, he said, "I want to fight the hell out of this (the current case). If I do not fight this case, I will be vulnerable to anyone who wants to take a pot shot at me in future". 
But on 4th November 2004, Hindu Business Line reported rather tersely,  "Infosys Technologies said on Wednesday that its former director and global sales head, Mr Phaneesh Murthy, has recently settled the sexual harassment lawsuit filed against him by former employee, Ms Jennifer Griffith, for $8,00,000 (approximately Rs 3.6 crore)."
Phaneesh Murthy also issued a Press statement.  He said, "This has been a very difficult decision for me, a clash of my personal beliefs and the responsibilities of running a large public company, and the implications of a CEO taking time off to fight a lawsuit. This is to ensure that this chapter is behind us, and in no way distracts from my current responsibilities at iGate."
Half the amount payable to Jennifer Griffith was paid by Phaneesh Murthy.  The remaining amount was paid by the Infosys insurer.  Infosys did not contribute any money to the settlement this time and was not a signatory to the settlement agreement. The company learnt from its insurers' counsel that the settlement released Infosys from all claims and liabilities alleged in the lawsuit.  With that Infosys washed its hands completely off the man who was once its golden-haired, blue-eyed boy.
Of course sexual harassment cases usually don't end this way.  Reka and Jennifer lucked out.  There were big business interests at stake and the companies wanted closure.  Probably the fact that they lived in California where the law was strict also helped.
Meanwhile, in 2003 one more alleged sexual harassment case was closed with an enormous out of court settlement.   This time the scene unfolded right here in India.  This time too, the company involved opted for quick closure with an out of court settlement because its image was at stake.
In July 2003, former Miss World Sushmita Sen was paid Rs.1.45 crores to silence her allegations of sexual harassment leveled against Coca Cola's marketing head.  Sushmita who had been roped in the previous year for a large undisclosed sum to endorse Coke's largest brand, Thums Up refused to comment on media reports about her dispute with Coca-Cola and the harassment charges she had allegedly made.  The harassment charges were made soon after Coca-Cola terminated its celebrity engagement contract with her.
India Business World summed up the case in its issue dated December 2003.  According to this publication, the sexual harassment charge was made by Sushmita in a legal notice where she alleged her contract was terminated because she had rejected the sexual overtures of a senior Coke official.  Her solicitors in a seven-page letter addressed to Coke's worldwide chairman said that the agreement had been terminated "to punish Ms Sen who rightly resisted sexual harassment by one of your employees based in the Mumbai office of Coca-Cola Company".
Although Coke denied the charges of sexual harassment, obviously the charges were serious enough for the company's top management to fly down from Atlanta in the US to have talks with Sushmita.  Sushmita collected her out of court settlement and remained tight-lipped ever after.
But, I generally found that women who were at the receiving end of sexual harassment were scared, worried and just wanting out.  In India particularly there were very few women who went to the extent of suing a harasser.  Most women were hesitant to complain to their colleagues or superiors or even to the committees set up to look into these issues. Most often they were dissuaded by their own families. 
For an independent working woman like Sushmita Sen, there was no grievance committee to appeal to.  And, it is interesting to note here that neither Reka nor Jennifer appealed to the sexual harassment grievances committee set up by Infosys.  They went directly to the lawyers.
I was thinking of this a couple of days later when I sat talking to an attractive young woman engineer about her troubled relationship with her manager.  Unlike the Phaneesh Murthy or Sushmita Sen cases, there were no celebrities involved here. 
It was another day, another office and another multi-national company in Bangalore.  We sat talking in the coffee shop, oblivious to the chatter of the dozens of other young women like her who thronged around us.  
"I too was bold and carefree like them once," Anita said.  "Maybe that's what got me into this problem."
 It had all started when thirty five year old manager started commenting every day on how attractive she was.  He would notice her hair, her dress and even her lipstick.
 That was two years ago.  She was twenty two and a fresher then.  She had worked briefly for a small software company before she got this job and was overjoyed with her beautiful office surroundings and the fact that she was put on a project which might take her to Europe.
Anita was a friendly girl who knew she was attractive.  She was used to handling passes made at her.  Even then, she was a bit uneasy at first with her manager's remarks. She became a bit more comfortable after he introduced her to his wife who worked in another software company close by.
As weeks passed by his remarks began to get sexual overtones.  These remarks were always made only when they were out of other people's earshot. Anita's unease increased but her manager always managed to make it into a joke and ask her to "take it sportingly".  Soon her place was shifted to a spot where he could see her all the time.  By this time she was almost six months into the project and a group of engineers had to be sent on-site. 
This was when her manager made his first real move.  He explicitly asked her for a sexual favor in return for getting picked to go on this trip.  Since she wanted desperately to go, she tried to negotiate.  She agreed to have dinner with him and vaguely held out a promise of more after her return.  She was sent on the project.
Anita came from a middle class family.  She was a city girl… street smart and ambitious.  At that point of time, she also had a boyfriend but she didn't tell him about her manager's overtures.
While she was on site, her manager made it a point to call her a couple of times and he even managed to make a visit.  He insistently took her out to dinner and reminded her of her promise.  She tried telling him about her boyfriend, but he just brushed it aside saying he need not know.  Even before she returned, he called to tell her that he had recommended her promotion to the next grade, over and above some of her colleagues who were perhaps more deserving.
On her return, Anita was in a fix. It was pay back time and she did not know what to do.  She was finding it tougher and tougher to put off her manager.  She thought of resigning her job, but she would then only be harming herself. Anyway, she applied for a job in another company.  Her manager got furious when he heard of it.  He would tarnish her reputation, he said, and she would never be able to work in the industry again.  He started sending her crude sms messages.
Although Anita was technically good at her work, she was given very trivial jobs to do.  However, these jobs entailed her staying late at work.  This meant she often had to stay alone in the cubicle with her tormentor who subjected her to all sorts of verbal abuse.  Finally, unable to bear it any longer, Anita confided in a woman colleague who had suspected all along that there was something going on. Through this colleague, she came to talk to me and requested me specifically to include her story in my book.  She hoped that other young women put in similar positions would learn from her experience.
Anita now told me she had two choices before her.  She could complain to the committee on sexual harassment and go through a long process of interrogation.  Since her suave and affable manager was very popular with his colleagues, she would also have to face their disbelief and anger.  She also knew that as far as the company was concerned she was far more dispensable than he was.  Also the fact remained that she had just stopped short of having a relationship with him.  So it became her word against his.
Her other option was to accept the job offer she had got from a company abroad.  This would mean she would have to leave behind her swanky office and job which she had grown to love, her family and her boyfriend.  Was she to blame for what happened to her?  Perhaps.  If she had nipped it in the bud, perhaps her manager's overtures would have stopped.  And perhaps she would not have gone to Europe.  She certainly would not have got her out of turn promotions.  She had played with fire and got burnt.
In August 2007, Shailaja Praveen, a 24 year old team leader in the retail and corporate section of ING Vysya Financial Services, committed suicide.  Just one week before that, Shailaja had asked the State Women's Commission to help her as she said she was being sexually harassed by the Regional Head of the bank.
The trouble started when Shailaja who was in the process of getting a divorce from her husband of four years started getting obscene text messages from the Regional Head.  He also apparently started inviting her out to parties.  Alarmed and upset by this she complained to several people including her colleagues, her family and friends.  Instead of taking her complaint seriously, a HR department head apparently asked her to quit her job and offered to find another one for her. 
The Bank for which Shylaja worked had a redressal committee in place.  Probably Shylaja was hesitant to file a formal complaint.  Was it because she had already been snubbed by her colleagues?  Was it because they didn't really believe her?  Or, as Anita had said was it because in the larger scheme of things Shylaja was more dispensable than the regional manager of her bank?
Reka, Jennifer, Anita, Shylaja…similar stories, but totally different conclusions.  The problem was that sexual harassment was a closed door offence.  No one except the harasser and his victim knew the exact truth.
"Sometimes the women over react," said Nitish, a 22 year old who worked in a call centre.  "In my case I definitely think the committee also over reacted.  I didn't have any sinister purpose.  I was just being friendly."
Nitish had been pulled up by the sexual harassment committee in his organization because he had cracked a couple of off-colour jokes to the girl in the next cubicle.  He was let off with a warning.
"In college we would crack jokes all the time," he said.  "The girls would crack jokes too.  We would call each other names and we would also pay compliments to each other.  I could tell a girl classmate she looked sexy in an outfit and she would take it as a compliment.  I mean if I told a girl in my class to **** off she wouldn't call it sexual harassment.   She would give it back to me."
But the sexual harassment committee did not take the same view.  "We realize Nitish is very young," one of the members said.  "And probably he didn't mean to offend.  But we have rules and he has to conform.  He is not in college. He has to behave responsibly. Our women employees have to feel safe and comfortable."
Nitish might genuinely have wanted to make a friendly overture.  The problem was he did not know where to draw the line.   In the office environment romances bloomed and withered.  What could have been a romantic or even friendly gesture at one point of time could easily turn into an act of harassment when the relationship turned sour or when it was thrust upon an unwilling woman.
********  
Gita Aravamudan is a journalist and writer who lives in Bangalore. She has previously authored two books on gender issues: Voices in My Blood and Disappearing Daughters: The Tragedy of Female Foeticide. Unbound is her third book on the same topic. She has also written a novel, The Healing.