Urban Lens 2018: 8 films that we loved
Team Culture Lab
21 December 2018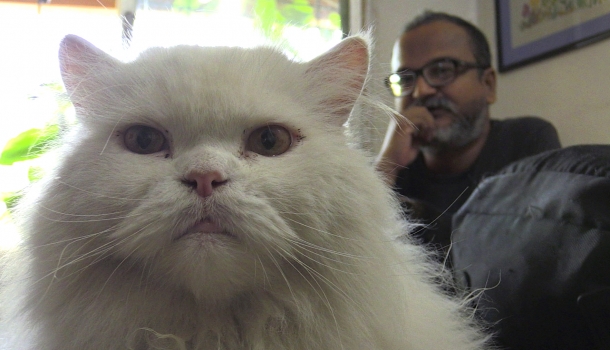 Urban Lens 2018 featured several films that explored perceptions about urbanisation and various aspects of living in a city. We had over 2,000 entries from 105 countries from which we shortlisted a few and screened them at Urban Lens 2018. Here's a round-up of the films we screened:
Squeeze Lime in Your Eye
Premiering in Mumbai, this film is directed by Avijit Mukul Kishore. The film profiles Kausik Mukhopadhyay, a visual artist who creates objects and artwork from discarded or waste material.
Bin Savlyanchya Gavat (In a Shadowless Town)
This Marathi film by Gouri Patwardhan was shot following the violence at Bhima Koregaon in Pune. The film explores heritage walks in Pune that define the history of the city in a narrow mould. Through conversations with history professors and social activists, the film discovers how Dalit history is non-existent; their heroes are neither remembered, nor allowed to be celebrated.
Look at Me
This silent short film by Hui Kai Su depicts the alienated relationship of a man with his city. He tries his best to get people's attention, but is completely ignored. Every time he feels isolated or ignored, parts of his body become transparent. He needs to find a solution before he loses himself completely.
Life in Gray
Leonardo Martinelli's film talks about the social, political and the economic crisis in Brazil, where the government cuts the colours, leaving the city in just black and white. It is an interesting take on the crisis as despite the effects it has on society, people still manage to adapt and find happiness to dance and sing.
Weaving
Following the lives of two workers' families, Weaving by Yang Wang allows the viewer to take a closer look at China's changing family dynamic. Set in an old Soviet-style, factory district, a massive demolition is severely going to affect the lives of thousands. Two textile weaving workers are struggling to adapt as they have to split an inheritance while also caring for their elders.
Still City
The last three films are student films. This film by Madhumoy Satpathy, Mrudula Ravi, Sayan Bhattacharjee, Sukrita Baruah and Vilo Awomi features the streets of Mumbai's Chor Bazaar and engages with the areas' complexities and marginal voices. It also tries to uncover stories of photographers and their relation to their city, streets and people and why they photograph certain areas of the city – especially lower class localities.
Bismaar Ghar (Withering House)
Set in Ahmedabad, Shreyas Dasharathe's Gujarati film, observes a house and its inhabitants —Maheshbhai, Tarunaben and Ganpatbhai, who prepare to move into a new flat given to them under the Prime Minister's Housing Scheme.
Jamnapaar
Exploring the lives of people around the Jamuna river, Abhinava Bhattacharyya's film tries to understand how the river has been treated over several years, as pollution increasingly degrades it.