Top 5 videos of 2018
Team Culture Lab
20 December 2018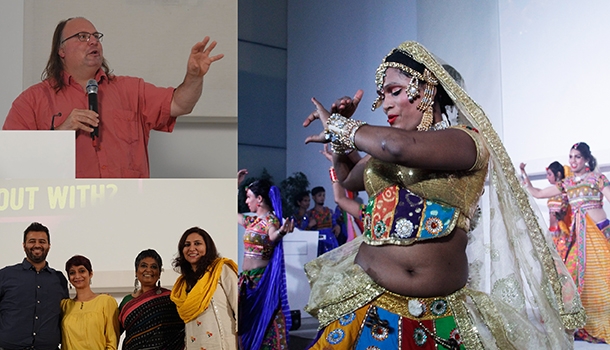 In 2018, we had some amazing speakers and performers come to the India Culture Lab. Here is a selection of conversations and performances that we have curated for you on the blog. Enjoy!
Ramu Ramanathan on Theatre in Mumbai
From fighting colonial rule in India to the trade union movement of the 70s, Ramu Ramanathan talks about the role that theatre played in mobilising people in Mumbai against oppression.
India Connected with Ravi Agrawal and Prashasti Singh
Author of India Connected, Ravi Agrawal talks to comic Prashasti Singh about how the proliferation of cell phones in India and cheap data plans is affecting youth in non-metro India, relationships and the comedy scene.
Masterclass by Ethan Zuckerman
Ethan Zuckerman, director of MIT Centre for Civic Media, gives a powerful masterclass on how to bring about change in society. He uses a framework provided by academic Lawrence Lessig to show how four levers - social norms, market, law and technology - have been used to inspire social movements across the world.
The Dancing Queens return to Culture Lab
The Dancing Queens returned to the Culture Lab for a superlative performance that featured over 20 dancers. In this video, they trace Bollywood music through the ages.
Why We Need To Talk About Mental Health Now
The narrative around mental health in our country is shrouded in secrecy and is stigmatised, or is looked at from a curative space. We collaborated with therapist Sonali Gupta, who in conversation with writer-producer Nikhil Taneja, radio show host Meera Damji and mental health activist Ratnaboli Ray spoke about how we might normalize mental health hygiene.