Top 5 blogs of 2018
Team Culture Lab
20 December 2018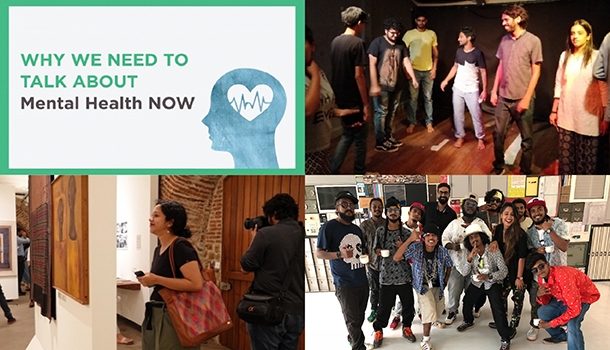 Over the past year, we published some interesting Twitter chats, interviews, resource lists, opinion pieces and event write-ups. Our top five includes a list of best mental health professionals, an online adda on how Bollywood can educate citizens about civic matters, the making of gully rap musicians of Mumbai, and more.
The Champions Programme Begins
In 2018, for the first-time we hosted the Champions programme, which offers an avenue to engage with Culture Lab enthusiasts from across companies in Godrej. As part of that, we took a group of individuals to visit three galleries as part of Art Night Thursday. Read about their experience here. 
Humans of Gully Rap
Ever wondered what goes in the making of gully rap musicians of Mumbai? We spoke to 5 artistes including Mr Scam of 7Bantai'Z, Ace of Mumbai's Finest, MC Altaf of Enimiez, Poetik Justis, D'Evil and MC Tod Fod to find out more about their inspiration, how they make money from rap, the challenges they face and the changing hip-hop scene. Read about it here.    
Resource: Best Mental Health Professionals
Mental health is one of the most pressing issues of today. In a resource-poor country like ours, there is a need for centralised databases that offer information on avenues of mental health care. We offer you offering iCall's crowdsourced directory of trusted mental health professionals. Check out the directory here.
Alternative Andheri: Arts, accessibility and jugaad
In May, we took the Leadership Fellows from Godrej India Culture Lab to different performance spaces in Andheri to get a flavour of the alternative scene in the city and also learn about how these spaces operated. Read all about their experience here.
#CivicEntertainment Twitter Chat
As a build up to our #CivicEntertainment event with MIT Media Lab, we hosted a Twitter chat on how Bollywood can educate citizens about civic matters and inspire them to be a part of political processes with Aseem Chhabra and researcher Anushka Shah. Check it out here.