Top 3 live streams of 2017
Team Culture Lab
22 December 2017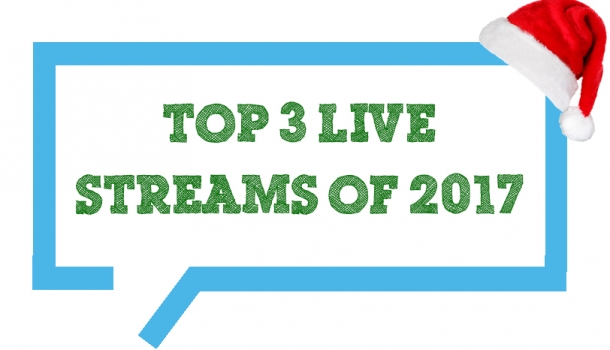 What's Sex Got To Do With It?
Our very first live stream of the year covered our fabulous public adda 'What's Sex Got To Do With It?' with four feminist icons - Egyptian-American author Mona Eltahawy, filmmaker and writer Paromita Vohra, author Geeta Patel, and co-founder of Point of View Bishakha Datta. The conversation revolved around sex, sexuality, gender, feminism, destruction of fascism and patriarchy, and other lady-oriented issues. Check it out:  
Why We Need To Talk About Rural India? 
At our two-day conference 'We The Nation: Micro-narratives of Change', we hosted eminent author-journalist P. Sainath for a talk on India's agrarian crisis. He also showcased the excellent work done by his organization People's Archive of Rural India (PARI) for archiving the grassroots narratives of India. If you missed it, watch now: 
Conversation on Post-Partition Cinema
We had the pleasure of hosting some of the most legendary filmmakers of our time for a conversation on Post-Partition Cinema. Moderated by acclaimed film critic Aseem Chhabra, the panel featured Shyam Benegal, Ramesh Sippy, Govind Nihalani and ten-time National Award-winning filmmaker from Bangladesh, Tanvir Mokkamel, all of who have worked on the depiction of Partition and Partition narratives in their films. The panelists spoke about the evolution of post-Partition cinema with behind-the-scene stories and personal anecdotes.