The Rainbow Reunion
Team Culture Lab
16 September 2016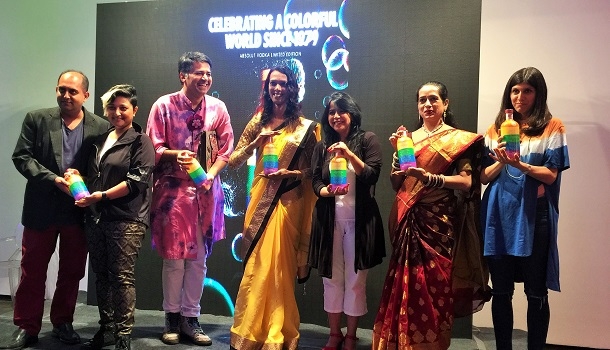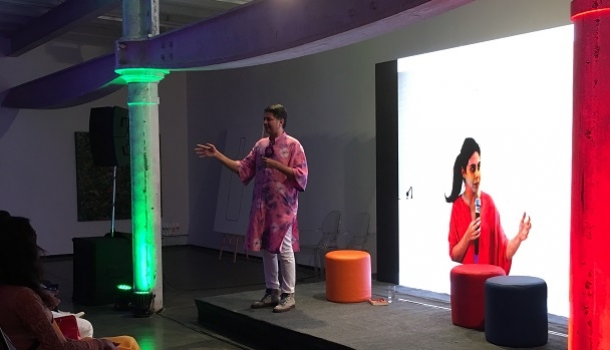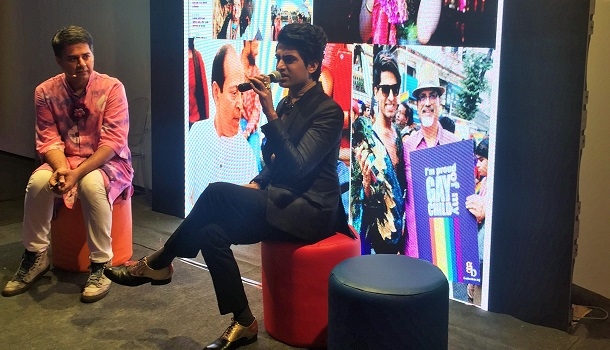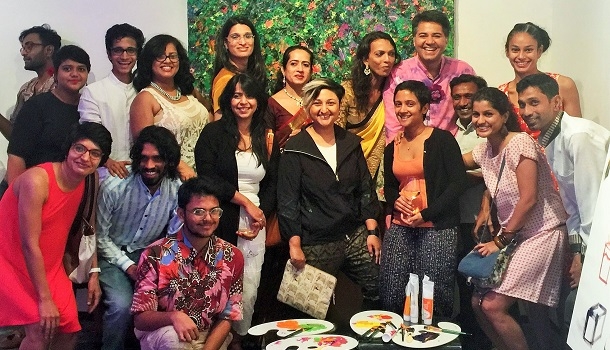 Absolut Colors' celebration of LGBTQ+ talent turned out to be a Culture Lab reunion of sorts, with gallery Project 88 coming alive with creative expositions by queer artistes and allies. Set amidst works on canvas exploring themes of gender and sexuality by the fabulous visual artist Sharmistha Ray alongside Transfixed, a photo exposition delving into androgyny and its many facets, by Indian Memory Project's inspiring founder Anusha Yadav, the soirée combined the visual and performance arts in an eclectic mix.
The evening began with a screening of Dancing Queens: It's All About Family, a documentary on the transgender led dance troupe that the lab co-produced with our scholar-in-residence Jeff Roy. The film is an exploration of the significance of dance in raising both the visibility and self-esteem of the hijra community. Its screening was followed by a talk with the delightful Madhuri Sarode and Urmi Jadhav, two of the co-founders of Dancing Queens, where they discussed questions ranging from the importance of Lavani within the transgender community to the struggles of finding space to rehearse in the city. 
But, as Madhuri pointed out, Lavani was only the puran poli of Dancing Queens' performances – the main course is yet to come! Lab head Parmesh Shahani built upon this optimism about the progress of queer visibility by paying tribute to the individuals, institutions, and corporations that have been at the forefront of championing LGBTQ+ rights. Concluding his talk by reading from Gay Bombay, Parmesh emphasised the importance of family by bringing onto stage our beloved Sushant Divgikar (Mr Gay India, 2014) who recounted the acceptance and love showered upon him by his family and close friends.
The evening was capped off by a stand up set by comedian and Lab collaborator Anuvab Pal, who left us in splits with the tragic tale of the trials and tribulations of being a forty year old straight Indian man. Laughter blended into electronica tracks from Sandunes, setting the perfect mood for the celebration of how far we've come in the march towards equality!