#STEMispiration
Team Culture Lab
12 March 2020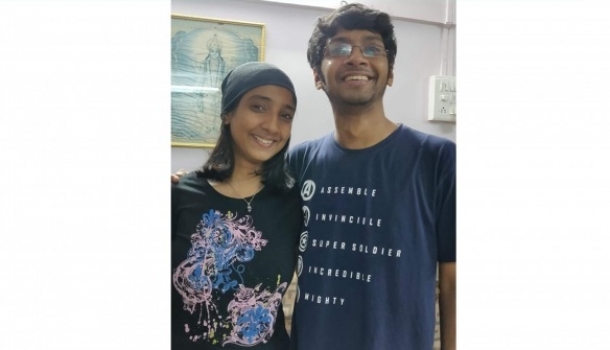 At the Lab, we have been having an ongoing conversation on gender since our inception. And Women's Day just gives us one more reason to talk about issues of gender justice, intersectionality, accessibility and more.
For Women's Day 2020, we asked our audiences about a woman in STEM (Science, Technology, Engineering, Math) fields that inspired them! Read on for some heart warming stories as people told us about their STEMispiration!
Hana about Akansha Vyas
"Akanksha Vyas is like a sister to me. Right now, she is the CTO at Eichiba Inc., a visiting professor of Design Technology at NMIMS University, and the Director of the collective Women Who Code.
Apart from how seamlessly she manages all these responsibilities, I find it extremely inspiring how unapologetic Akanksha is about who she is, what she loves, and relentlessly chasing her dreams.
She manages to make time to travel, indulge in some Lindy Hop dancing, and catch the newest plays at Prithvi Theatre, all while managing responsibilities at home and family on the side.
At the risk of sounding like her PR agent, I truly believe that Akanksha is the epitome of what it means to be a woman in love with science and tech. Keep a look out for her, she's always planning the next best thing!"
Kathakali Ghosh about Debadrita Saha
"Debadrita Saha, who was pursuing a degree in Physics, comes to mind when I think about women in STEM who inspires me.
The rest of us in the room were pursuing degrees in Humanities and hence she had to stick out. In our conversations, I came to realise that she was not the kind of person who ever thought that she was a cut above the rest because she was studying Science. And I still think that is the highlight of her personality – her humility."
Maitreyee and Ananya Mhatre about Leena Mhatre
"My mom works in Sasmira Institute of Textiles, she heads the chemical lab. Visiting my mom's office was always fascinating but when I was 11, I got really into the sciences because of the Homi Bhabha competitive exam, and her workplace got even cooler!
As a kid, I was always bubbling over with questions about acids and bases and other chemicals. Mom would have all the answers! She's the coolest."
Prathiksha Math about Ganajaxi Math
"Growing up, I remember asking my mother what exactly her job was and she told me she was a scientist and I conveniently imagined her working with chemicals every day, after she dropped me at the school. I remember thinking how important she was to the world and how important that made me by association.
But then, one day, I went with her to work and the blatant absence of chemicals and glassware broke my heart with the suspicion that my mother had lied and I asked her about it and she told me that not all scientists worked with chemicals and she, an agronomist, had more to do with tables and growth charts, and that didn't seem enough to mend my hurt pride. I decided to keep it a secret, my mother being an incomplete scientist.
But, over the years, I've seen her achieve things, quietly, from getting a PhD to being awarded the Scientist of the Year, and I see her now, going through all her duties-professional and household and I wonder if I'll ever have that kind of strength, that kind of diligence."
Ravi Rao about Radhika Rao
"I am absolutely proud of my sister, Radhika. She has been amazing with animals ever since her childhood and has shown compassion and empathy towards them for a long time, alongside a passion and a sense of determination to study, understand and to provide welfare for them.
She is currently pursuing a course in Science Communication in the University of Otago, New Zealand and graduated in B.Sc Zoology from Mumbai University. When she took up Zoology, she faced relentless questioning and gaslighting from our conservative extended family for choosing a field they do not believe is "mainstream".
She persevered and has gotten far. I am happy for her that she is able to pursue her dreams and is intent on finding happiness in a field she is passionate about."
Samprati Lavana about Rrutum Lavana
"When I think of Women in STEM, I think of my sister. She's studying to be a computer engineer at Thakur College.
For as long as I can remember, everybody in my family went to her whenever any tech difficulty came up. Even before she was formally learning computer science, she somehow knew how to resolve these problems. It's her innate curiosity about all things tech that fascinates me.
I often joke that even though I'm pursuing English Literature, she's the one learning cool, new, foreign languages. What else would you call the incomprehensible scripts of JAVA or C++? "