Seven amazing quotes about public medicine by Dr Sanjay Oak
Team Culture Lab
12 April 2016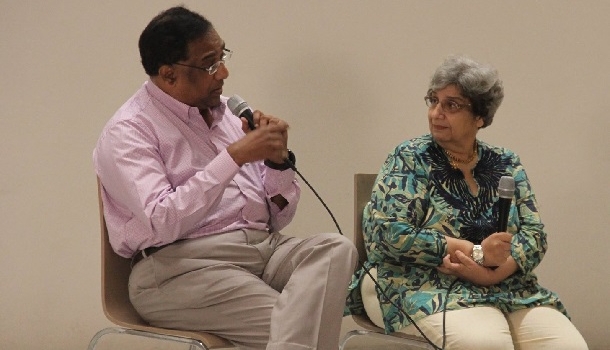 The burden on public hospitals is seemingly unsurmountable, yet they manage to function and provide the best possible treatment to their patients. Take for example, King Edward Memorial Hospital. It treats over 1.7 million patients every year! Vice Chancellor at D Y Patil University Dr Sanjay Oak who was until recently Dean at KEM hospital, is a fiery speaker who spoke from experience about what it takes to run a public hospital. Read a few quotes from the conversation he had with Gulserene Dastur and Anupama Chabukswar after the screening of their film, Getting Better. 
On the role of public hospitals in society
If public hospitals don't admit poor patients the only other option for them is death.
On KEM's de-recognition issues
If ever for any reason, KEM is derecognized, there is no hospital in this country with a moral right to give a medical degree to anyone.
On government guidelines for hospitals
You can't fight a regulatory system that poses more obstacles than opportunities.
On the cost of healthcare today
We all live in a myth about medical insurance. Is it enough to take care of your medical necessities? No insurance under 9 – 10 lakhs is adequate in India.
On solutions to reducing ICU infections in public hospitals
Wash hands. What every public hospital needs is a basin with a liquid soap detergent, and water that flows from the tap 24 hours a day. India's don't have a culture of washing hands. We need to educate people more. 
On ethics in medical practitioners
There has been an overall disintegration of ethics from society and healthcare professionals are not immune to it.
On doctors leaving public medicine
A doctor has to make money at some point in his life. The system should have a window open for outside stalwarts to be absorbed back into the system as professor or visiting consultants. In this way, you can use their expertise, but the fresher generations can still take over.