My two first encounters with Vikram Seth
Vandana Gupta
30 December 2015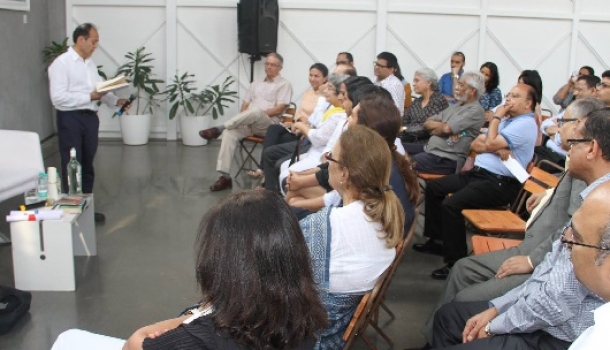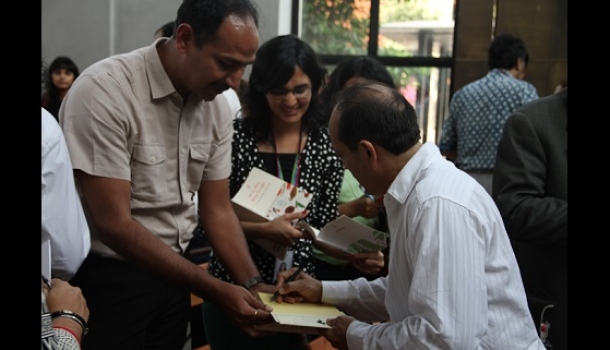 The first encounter
I first stumbled upon Vikram Seth's poetry in English Literature class some ten years ago. We were studying poetic devices. As we approached the iambic pentameter (a form of poetry where each line consists of 10 alternating unstressed and stressed syllables), our teacher shared how Shakespeare paved the way to popularise the form — using it liberally in his sonnets and plays such as Macbeth and Romeo & Juliet.
Each of us then got to pick out a sonnet, ballad, ode, lyric, doggerel, limerick or epic from anywhere between the Jacobean and Victorian ages — only to dissect and heatedly debate over the rhyme and metre each poem followed.
Then the unexpected happened. Our teacher asked if any of us knew of a contemporary Indian poet who followed the classic rhyme schemes we analysed that afternoon. We were all puzzled. Was it some kind of trick question? Didn't the postmodern era mark the widespread application of blank verse? Not one poet came to mind. 
She then smiled and read out the following quatrain (four-lined poem), in iambic pentameter, to us:
I have to speak – I must – I should – I ought…
I'd tell you how I love you if I thought
The world would end tomorrow afternoon.
But short of that… well, it might be too soon. 
Titled Condition, the poem was my first encounter with Vikram Seth's work. I was fascinated with how he debunked convention by employing classical forms of writing. I would later learn that he admitted to not being cued in to the latest literary theories, since he majored in Economics and not English; yet, I thoroughly enjoyed his gift.
For me, Seth's poems on love, longing and loss, (e.g. All You Who Sleep Tonight, Time-Zones, and Distressful Homonymns) have had this mystical and ethereal aura to them, where temporal and spatial boundaries cease to exist – and yet each one of them strikes a chord like the other.
So when Culture Lab head Parmesh invited me to a meet and greet with Seth, there was no way I could give it a miss. I was thrilled at the prospect of hearing him recite a selection of his works!
The second first 
In Mumbai to receive a Lifetime Achievement Award at the Times Litfest 2015, celebrated author and poet Vikram Seth dropped by our Godrej headquarters in Vikhroli in December.
When he started off the session with a recital of an excerpt from novel-in-verse The Golden Gate and took us through how he constructed the whole piece as a series of Pushkin sonnets, it was as though I was back in school all over again.
With his reading of two of his famed Beastly Tales, The Hare and the Tortoise and The Eagle and the Beetle, he transported us to an alternate universe where fact and fantasy coexist. The contemporary themes that both poems tackle – whether the fickleness of public opinion, or vengeance – really hit home.
What took me most by surprise was how effortlessly Seth engaged the audience, as he shared anecdotes on how a conversation he overheard between two ladies on a bus, sowed the seeds of A Suitable Boy; how he never writes a piece keeping the genre in mind; or how he copes with bouts of writer's block by indulging in activities that begin with 'S', such as swimming, Shu Fa (Chinese calligraphy), sleeping, et cetera.
One rarely comes across an incredible writer who is an orator par excellence. Vikram Seth, most certainly, is one of them.
Vandana Gupta is part of the Communication Design team, at Godrej Consumer Products Limited. When she isn't reading or writing about poetry, she enjoys writing her own. Read a selection of her haikus here.