Mapping Mumbai's cultural spaces
Team Culture Lab
20 December 2018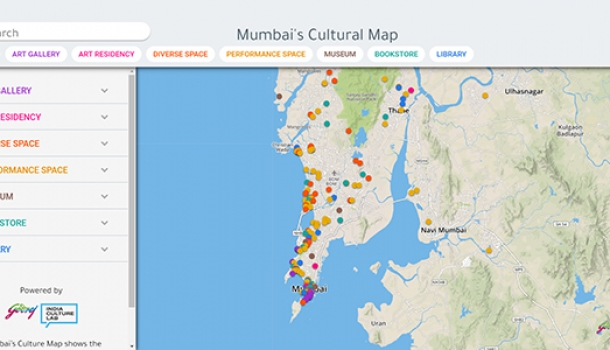 Around two years ago, we started working on a comprehensive map of Mumbai's cultural spaces. In October this year, we finally launched Mumbai's Cultural Map. While Mumbai has diverse cultural spots and a rich cultural landscape, we felt that there was a need for presenting it on a single, easy to use platform.
While doing the research for the map, which entailed calling and getting details for the places, we found that there are more than 180 cultural spaces scattered across the city. We decided to group the spaces as per sections, be it art galleries, art residency spaces, diverse spaces, performance spaces, museums, bookstores and libraries.
The map is easily navigable and you can either search directly for a place or go as per the category. Once you click on the place you want to know more about, you get further information including the address, phone number and their website/Facebook page.
We have used different colours for different spaces so that you can easily identify the space you are looking for. Mumbai's Cultural Map also gives you a bird's eye view of cultural spaces located in an area so you know what your choices are.
We hope you enjoy using Mumbai's Cultural Map as a resource in navigating the city and locating unique cultural spaces. 
 You can browse the map here.