LGBT inclusion in Hindi cinema
Abhra Das
25 October 2015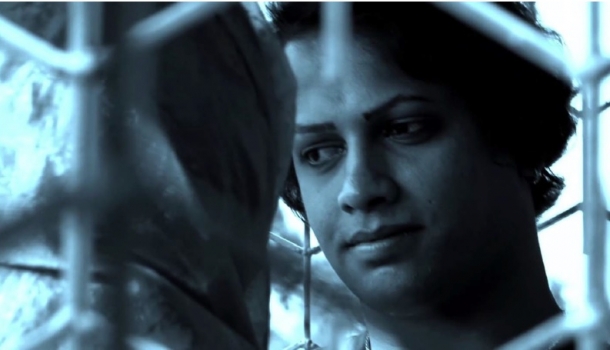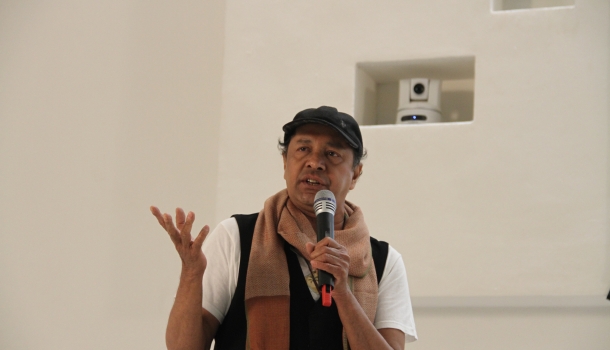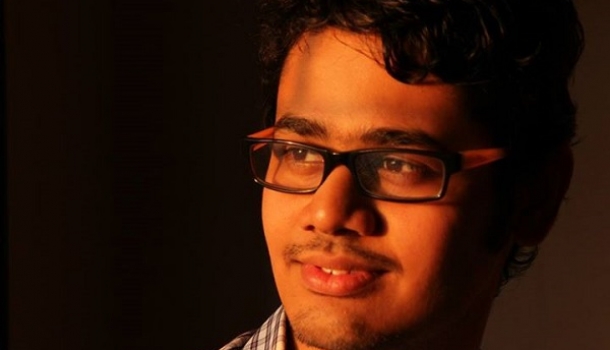 On an average, the Hindi film industry releases about 200 films a year. However, even with so many movies being produced, there are only a handful that deal with LGBT themes or have significant queer characters in them.   
On October 9, Godrej India Culture Lab held its second Diversity Funda (watch the video of the first Diversity Funda here) which dealt with inclusion of the LGBT community in every area of life. Along with a thought provoking panel discussion, the event screened two movies, one was a short film Time Out by Rikhil Bahadur, which is a story of a young boy coming to terms with the fact that his brother is gay and Shridhar Rangayan's powerful documentary Breaking Free which raised important questions on the legitimacy of Section 377.
This is a refreshing change from the usual stereotypes seen on the silver screen in India. Sridhar Rangayan's KASHISH Mumbai International Queer Film Festival has been leading this change. In less than five years, it has become one of the largest queer film festivals in South-East Asia. Saagar Gupta, the Creative Director of the festival, says that there has been a significant change in the number of entries received per year. He recounts that back in 2010, there was hardly any original content from India. But now, although there are less number of feature lengths coming out of India, the number of short-films, both fiction and documentary, has increased.
Rikhil Bahadur, whose feature length film based on Time Out was released in October, explains that he was clear that we wanted the film to talk to the masses. "I wanted to stay away from stereotypes. This film is about having the freedom to be able to express yourself, to be who you are, to understand who you are."
Mujeer Pasha is one of the many filmmakers who found a platform in KASHISH. His film, Just Two Steps Away is a sensitive story of friendship, heartbreak and hope. "The most challenging part was to convince myself about making a queer film because I wasn't sure if people would want to watch it."
He feels that even though there are a handful of queer-themed movies coming out of the country, barring some, the portrayal of the LGBT community is done rather well in independent cinema in India. "What's striking about these films is that there's more to the film than just its characters' sexuality. They have what is most important in a film - a story."
Over the past few years, mainstream cinema has been coming around too. Last year, Abhishek Chaubey's Dedh Ishqiya hinted on bisexuality where leading lady Madhuri Dixit-Nene was seen getting cosy with co-actor Huma Qureshi on screen. Their relationship remained ambiguous in the end, but it sparked conversations on lesbian relationships. There also was Margarita with a Straw which had a wide release in which Kalki Koechlin plays a differently abled, bisexual girl who uninhibitedly explores her sexuality. Bollywood also saw Quissa which deals with the story of a girl, played by Tillotama Shome, who was raised like a boy and was forced to marry another girl. In the soon to be released film, Aligarh - starring Manoj Bajpayee and Rajkummar Rao - Bajpayee plays the character of Shrinivas Ramchandra Siras, a "mild, music-loving professor at the Aligarh Muslim University" whose life gets devastated when a sting operation reveals that he's gay. In her review, film critic Anupama Chopra writes, "Aligarh is about the anguish of being different in a deeply intolerant society. But it is also about ageing, alienation and loneliness so acute that it renders you hollow. Siras craves companionship and a human connection, which never comes. When the end titles rolled, I was weeping."
While attitudes in cinema portraying LGBT characters is visibly changing, there are many roadblocks along the way, and getting audiences to the cinema is one of the biggest problems. Casting director Sharon Flynn recounts how a queer-themed mainstream movie got shelved a few years ago even though it had a well-known studio backing it. She said, "That film got scrapped due to script concerns. At the end of the day, the film needs to sell. And the biggest patrons of cinema is the family audience. The producers too lost faith in the film eventually."
While casting for the shelved film, Flynn also had to lie about the characters sexuality to get actors to agree to accept the role. "We tried hard not to reveal that the character was gay. There was a big production house involved and we were launching leads. Most actors refused saying they didn't want their first film to be a gay one. They said it would ruin their chances for other films as a 'normal' guy."
In the past, actors like Shabana Azmi, Nandita Das, Sanjay Suri and Rahul Bose have played strong queer-centric roles on screen. More recently, Saquib Salim and Randeep Hooda locked lips in Karan Johar's film in the omnibus, Bombay Talkies (2013). However, unlike in Hollywood - where many mainstream actors have portrayed strong homosexual characters on screen - the leading men in the Hindi film industry are yet to walk that path.  
But there is hope for the future with the younger generation being open-minded in this regard. Twenty-four year old Pranay Pachauri, the protagonist in the feature, Time Out said in a recent interview, "The fear of being stereotyped will not hold me back from portraying characters as they are supposed to be. I'm extremely happy that I got to be a part of such a meaningful film and play this character which pretends to be perfectly fine on the surface, while a storm is going on inside him. This gave me a chance to show my versatility as an actor."
Saagar tells us that over the past two years, media students from various institutions who used to concentrate on documenting the transgender community, have now broadened their subjects of interest. "We are seeing gay love-stories being told, both in fiction and documentary sections. Even at a college level, it used to be difficult for teachers to approve projects dealing with gender identity. Now, they are slowly widening their horizons and there is certainly a growth in the right direction."
Actor Geetanjali Kulkarni of Court fame, feels that the economics of mainstream cinema doesn't allow much room for nuanced characters. "Even strong female characters are few and far between. Other than the leads, there is very little scope for character roles. Unless the makers and the spectators take the risk of doing and seeing something non-stereotypical, it will be difficult to introduce well-sketched characters."
Geetanjali got to explore gender fluidity in Atul Kumar's play, Piya Behrupia, a musical interpretation of Shakespeare's Twelfth Night, where she played the role of Viola and Cezario. "In theatre, progressive playwrights like Vijay Tendulkar, Mahesh Elkunchwar and Chetan Datar (whose Ek Madhav Baug was performed at the Lab) have written characters with different sexual inclinations very effectively. In Piya Behrupiya I played a girl who dresses like a boy. I also did a play called Dreams of Taleem which was about a relationship between two boys."
She believes that the times are changing, "The economics of the mainstream is dictating the stories and our society won't accept these heroes or heroines. We will see more stories coming only as and when the society accepts homosexuality as normal as heterosexuality. Till then it will be for a niche audience or will be portrayed as stereotypical in the mainstream."
According to me, cinema can't change the world but it surely fills the audiences' heart with empathy. It makes a person sit up and think. If a character strikes a chord on a human level, it is bound to stay in our conscience. After all, it's always fun to watch someone like you on screen being treated with dignity.