Lab Recommends: Aseem Chhabra's Top 10 Films on Partition
Aseem Chhabra
31 August 2017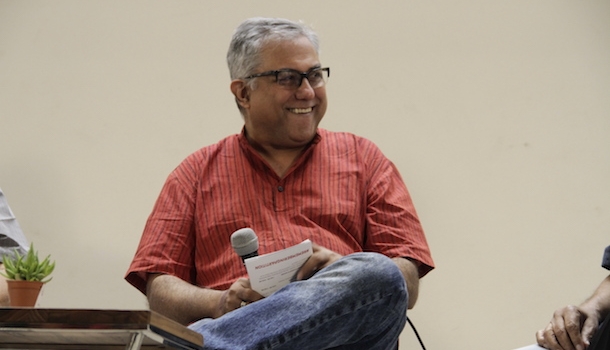 Both my parents were affected by the Partition. My grandfather was killed by his own neighbours. I am affected a lot by films on this historic event. The Partition cannot be viewed in the isolation of a particular perspective. There were so many factors at play, but I am hoping that this selection of 10 films will give you a rounded idea of the impact the Partition had on the people of this country. You will see that I have cheated in my selection a little bit. Hope you enjoy this list.
After Hum Log, Buniyaad was the first major TV serial that people got hooked on to. I had just left India at the time and I was hearing great things about it in NY. I love Buniyaad for the sheer time span it covered, from pre-Paritition to the Paritition itself followed by the effects of the Partition.
The treatment of the story was in the soap opera format, but it had great acting performances. Many actors were launched through it including Alok Nath's sanskaari character trope. It was also interesting to see how Ramesh Sippy had moved from the big screen (Seeta aur Geeta, Shaan, Sholay among others) to the small screen format. I loved the show and have caught it again on YouTube.
I am a big fan of the film. It is such an important story in today's India. An unmarried Muslim woman gets pregnant and gives her child for adoption to a Hindu family. The kid grows up to be an aggressive nationalistic man (played by Shashi Kapoor) who does not like Muslims. It is really interesting when he finds out his parentage. The songs in the film from Bhool Sakta Nahin to Main Jab Bhi Akeli are tender and beautiful.
There has been so much criticism of Gandhi (the movie) over the years that it is easy to dismiss it as a mediocre film. But I love how it tackles the Partition. From the conversations that were had between the various leaders, to Gandhi's fast to end the riots - it provides a perspective of the Partition that is not often covered in film.
This is among my top 15 films of all time and is especially relevant in these days when 'Go back to Pakistan' statements are bantered about so carelessly. The film explores why some Muslims chose to stay back. It was among Balraj Sahni's last performances and among his finest. Shaukat Kaifi is absolutely brilliant too. This film really affected me. There is a scene where the whole family is talking about moving to Pakistan, and this little girl turns to everyone and asks, 'Are there kites in Pakistan?' It was such a powerful moment that shows how we are all the same. The movie is deeply tragic but there is so much hope.
This is Deepa Mehta's strongest film. I love it for its scale and its scope. I love how the movie shows the change in Aamir Khan's character after he sees the trains full of dead bodies. How he turns into an evil, nasty man. But what I like even more is that the movie is told from the point of view of a Parsi, a community that is known to be a secular and who aren't spoken about much in all the conversations around the Partition. It is also one of AR Rahman's best compositions. Combined with Javed Akhtar's lyrics, the songs expose the monsters that hide in all of us. 
Both of them deal with women who were left behind after the Partition. While Pinjar has a comparatively positive narrative than Khamosh Paani, the latter has a very raw authenticity about its Punjab story. Both of them need to be watched.
The film follows a woman who wants to live and die in the country she was born in, but the Partition does not allow her to. I love the dynamics between two old women who are raising a young boy. It is such a charming and likable film written by Khalid Mohamed and directed by Shyam Benegal. Khalid is a dear friend and had once told me that the movie is based on his family's life and almost all of what happens in the movie is true!
I know I have cheated by adding three films as one entry, but I couldn't help it. They are all amazing. There are very few movies about East Bengal refugees and their lives. India often has a North-centric gaze and these three films remind you that the country was split on the East as well. Ghatak's filmmaking style is so different from Ray. Ghatak used more songs, and the melodrama in his films is heightened. Bengali films with subtitles are more difficult to watch for many people, but these are beautiful portrayals of stories of the Partition that are often not spoken about.
Bhisham Sahni narrates his story of the Partition the way he remembers it. Making films is anyway a complicated business, but to make something this rich with the budget that director Govind Nihalani had at his hands is amazing. Tamas is artistically a strong product. I love how it does not take sides, but it shows how different religious communities were affected by the event.