I discovered the Lab right when I thought no one was looking
Aashna Chakravarty
5 July 2017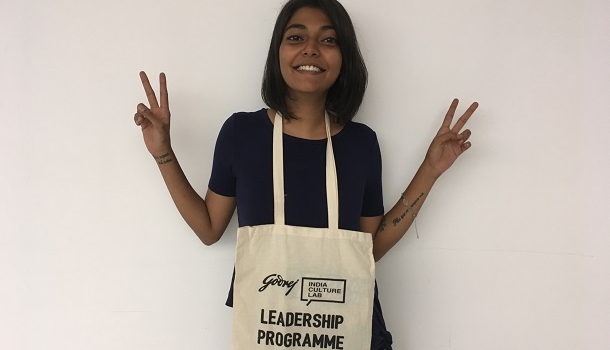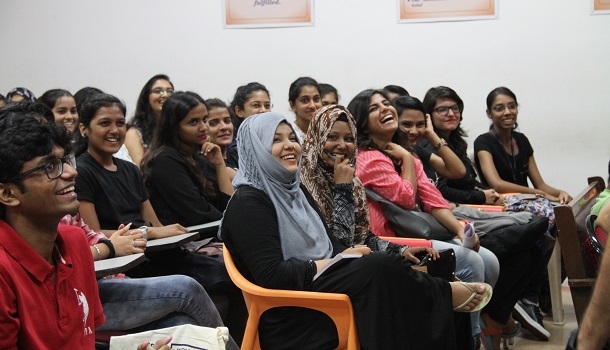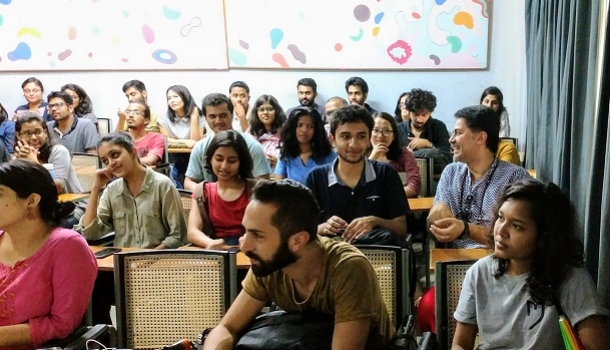 I stumbled upon the Godrej India Culture Lab when a friend mentioned it to me in passing. Of course, I never really thought much of it until he insisted I should check it out. Skimming through the website, it hit me. Why was this the first time I heard of the Lab? Why did I not know about it! 
A couple of days after I wrote to them and immediately received an email asking me to come down for a chat. Through our discussion, the team filled me in on their plans for the Programme and to nobody's surprise, I was sold.
The Godrej India Culture Lab Leadership Programme is an endeavour to provide students from different academic and cultural backgrounds an immersive one month internship. The essence of this programme is also the cornerstone of the Lab: cross pollination. Which is why we hope to bring together vastly contrasting people for an intensive internship with the Lab in April/May 2018 and foster future leaders for the cultural scene in the city.
We're visiting 10 different colleges to find 10 interns that dream of changing the world. Once we've chosen our interns, they will join us at the Lab in the summer break next year and work towards curating a massive, gala event with the India Culture Lab. Over the course of the internship, the selected participants will be taken to meet heads of cultural institutions across the city, curators and producers of culture, among others. Exclusive dinners with past collaborators, pampering sessions at BBlunt and a glowing letter of recommendation are all in store.
From making cold calls to being hung up on, from traveling in the rain to finding out the person you were going to meet has 'left for the day', I finally had a list of the best colleges in the city.
While working on the Leadership Programme, I also had the privilege of being part of organising We The Nation: Micro Narratives of Change. The definition of the Lab was set in concrete for me that very day. It was exactly the kind of conversation this country needs to engage in today.
Somewhere between messing up and finding my feet, we launched the Programme with our first visit at Tata Institute of Social Sciences (Chembur) and SIES College of Arts, Science and Commerce (Sion West).
It was absolutely delightful to be present in a room filled with so much enthusiasm. Everybody seemed curious. The powerful questions that were asked reaffirmed what I almost knew- this generation - My generation - is going to go far.
As we embark on this journey, and continue with our much-awaited college visits, we're looking forward to all the wonderful projects the prospective applicants are currently working on. We're prepared to have some of the most unique and thought-provoking ideas come our way. And that is exactly what the Lab aims to accomplish. More updates soon.