Humans of Queer Theatre
Team Culture Lab
12 January 2018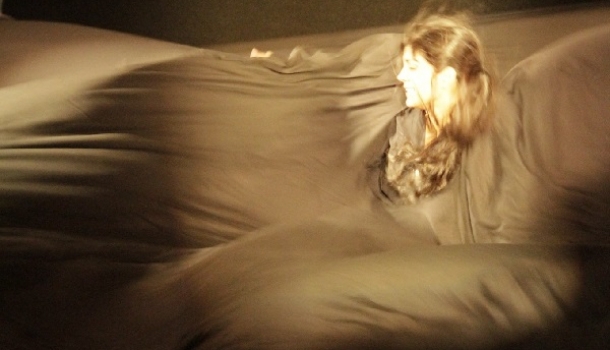 Shivam Sharma, playwright and founder of Somethings Simple, a platform for queer theatre and events


Photo credit: Rustylicious Mehta

I was a late bloomer. Growing up I didn't find many reference points - Indian queer arts/cinema/writing/theatre/real life experiences - to help me articulate my sexuality. So at 22, when I finally broke away from the lack of understanding of myself, I became really passionate about creating queer work. I wanted to make work that the Indian queer population can view and find themselves represented in. Theatre was a natural direction to take as I was already working on stage then. It's a shame we don't have much queer theatre developed in our country nor is there any support from institutions (prime theatre spaces, government grants, established theatre companies etc.) to foster queer work. We, the Queers of India, are tired of appropriating heterosexual stories/plays/songs/films/books, fitting our imagination of our queer lives into a non queer universe, our heroines into your heroes, our fights into your battles, our songs into your lyrics. We long for queerness to appear on stage/film/writing so I am just trying to fulfill my wish really! Create a world for ourselves, as minorities have always had to.
Sheena Khalid, founder of Patchworks Ensemble and the protaganist in The Gentleman's Club, a drag king play
Photo credit: Punit Reddy 

In 2014, Puja Sarup and myself started a theatre company together. We wanted to create shows about characters we had not seen before on stage. We wanted to tell stories that we though were relevant, engaging and also humorous.
The first show we did is called "Ila" and it is about a king whose gender is in accordance to the moon, so when it is a full moon Ila is all male and when it is a new moon Ila is all female.
The second show we did is The Gentlemen's Club aka Tape. This is a show about drag-kings. We wanted to set our show in a "post-struggle" sort of ideal world where places like queer club are very much so part of the scene. We first opened this show is collaboration with Gaysi, a platform for LGBT voices from the South Asain queer community. Since its opening Tape has travelled to Delhi, Bangalore, Lucknow, Calcutta and Guwahati (apart from many shows in Mumbai). Everywhere we have performed we have gotten such an amazing and warm response from the audience. It's the love from the audience, which makes us do what we do.
Mandeep Raikhy, director of Gati Dance Forum, and producer of Queen-size, a theatrical dance piece which invites the viewer into the bedroom of two men
Queen-size, a choreographic work I made in 2016, responds to queer politics in the country. In this performance, the audience is invited to encounter intimacy between two male bodies at close proximity and challenge their understanding of what is normal and what is not. The most fulfilling moment for me, as a dance-maker, is witnessing a transformation in the gaze of some audience members through the course of the performance.

For me, Queen-size has been very significant. In these times of cultural censorship when anyone who isn't a straight Hindu man is expected to be invisible in this country, it was important for me to assert my identity as a queer choreographer through this work.
Harish Iyer, equal rights activist who dons his actor's often
Photo Credit: QGraphy

In the past couple of years, I have done two plays. In one I played a Samaritan and in the other I played a woman. I truly believe that theatre as a medium should be sexuality and gender agnostic. When you are on stage, you cease to be yourself. Thus theatre is about transcendence – where you transcend many aspects of your identity – gender, sexuality, caste, religion, and emotions, and become one with your character. That is where the power of theatre lies.