Farm Will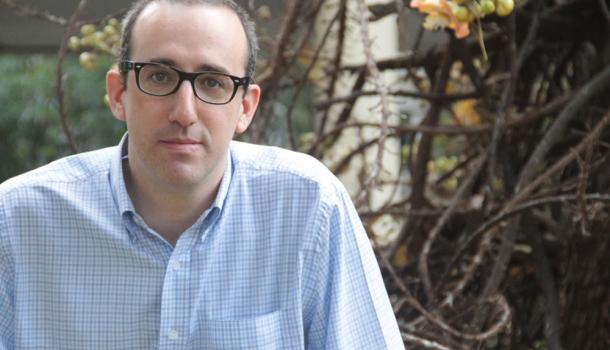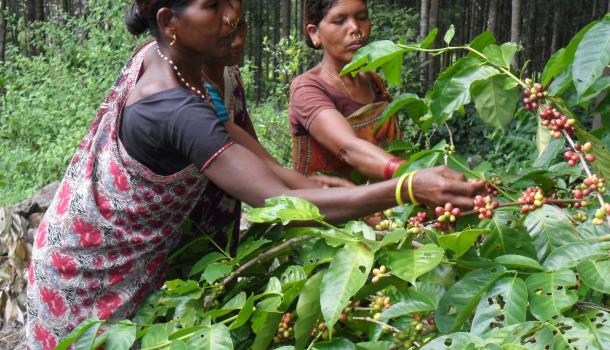 I begin typing out this blog post in Mumbai airport as the police are lathi-charging young students in Delhi; Indian citizens who have stepped out to protest the violation of one of their own. My Twitter feed is scrolling rapidly as I'm following the action on the ground, full of rage and despair, like so many others in our country. A lot is to happen still. Manmohan is yet to ask "theek hai"? The girl (braveheart / Damini / Nirbhayi / Amanat / Jyoti) is yet to die. Several feet are yet to be inserted in several mouths by ourpoliticians and spiritual gurus. Dented-painted is yet to go viral. Ten-panel-talking heads neatly boxed and all talking the same time simultaneously on every channel (is the nightly newshour the new Ravan?) endlessly debating every second of the 'tragedy' - before, during, after, whether an award in her name is an honour or not and oh now for some 'breaking news', an 'exclusive' interview with the girl's father, savior, doctors, and what have you. The real 'breaking' takes place every five minutes, into commercials cleverly inserted by astute media-buyers, given that news is the new entertainment. (In contrast, what happens on Bigg Boss daily is news. How the boundaries blur, and how easily we forget... Urvashi Dholakia, anyone? Exactly.)
Sitting at the airport though, I encounter another world, or perhaps a parallel universe. A well-made up lady discusses the pattern of pink churidars on the phone in Sindhi (shifting to English to say "just like Karishma Kapoor"); another man talks business in Gujarati loud enough for the full floor to hear. An NRI sikh family brigade discusses 'Indian food' in a thick American accent (the kids rolling their Rs much more than their parents), while sipping nimbupani and planning their Goa holiday. A mother cradles a baby while balancing her laptop bag on the other arm. The TV plays Rock On, not the news channels. Pani-puri is being eaten...."This is India" someone says. Laughter rings out, as a group of airport attendants try hard to invisibilize themselves.
I am on my way to Visakhapatnam, and then onwards up the winding, misty road to Araku valley in the Eastern Ghats. This is also India, yet another India, spectacularly beautiful, desperately poor, but not for long. My friend Manoj Kumar and his Naandi foundation have been brewing up an organic coffee revolution over the past decade in collaboration with the region's adivasi farmers. Their sensible pragmatic and holistic approach (providing agricultural best practice and financial training, enabling the formation of a farmers' co-operative and the creation of a collaborative processing unit operated completely by local adivasis) have ensured that Araku farming is sustainable not just in the trendy 'let's save the earth' sense, but also for the farmers' own long-term livelihoods.
When Manoj first embarked on his quest to create the world's best coffee from Araku, he was laughed at. Today branded Araku Emerald coffee is being sold at gourmet destinations in Paris among other world cities. I had my first sip of their Mumbai Monsoon limited edition blend at Indigo Deli last year - it's smooth creamy texture, and green apple, almond and chocolate flavor bowled me over. It's a different experience of course to sip coffee in the very valley in which it is grown, with my new best friend Prakash Babu - Araku's very own Chiranjeevi and his enthusiastic teammates like Satish Korothu - and to witness the complete coffee process up close in their custom-built central processing unit, which is the largest of its kind in India. It is an inspiration to talk to adivasi youth who have been educated in cities and have returned back to their roots, to empower the economic and social transformation of their villages.
I get to see 'live' the journey coffee travels right from the fruit stage to the pulping to the fermentation to the dried bean stage. Each additional step adds further value to the coffee, so by owning and controlling the coffee processing all the way up to bean and now branded retail stage, the farmers in Araku now profit a lot more than they used to earlier - when they would merely sell their fruits in wholesale. (I also get to smell a whole range of cow dung, each of which has a different flavor as its being processed as a different kind of manure with the addition of elements such as fragrant flowers. Note to self: do not wear Balenciaga sneakers on field trips!)
The next morning, I meet David Hogg for breakfast in Visakapatnam, at the serene Park Hotel. David is a New Zealander by birth with an Indian spirit, a global guru of bio-dynamic farming, a nu-ag (that's nutrition-agriculture by the way, way hipper than new-age!) master, and theChief Sustainability Officer of Naandi. He came to India to be a part of Auroville some decades ago, found his way into farming, growing coffee and making cheese in Kodaikanal, and is now shaking things up in Araku. Betweendelightful bursts of Kodai high-social gossip (he really needs to write a book on this; it would b a bestseller), David tells me about Naandi's next ambitious project, 6 million fruit trees of which 2.5 million have already been planted in 300 villages. "3.5 million to go, and now we're thinking, what will we do with all the fruit?" It's a pleasant challenge to have. As Manoj had told me when I first expressed my interest in paying a visit to their set-up in Araku, "The organic movement isn't just about coffee or fruit or any product. It is about biodiversity, ecology, natural resource management, fair trade practices, dignity and wealth sharing. After learning about all that goes into your organic cup, I hope that you will want to live life more meaningfully."
He was right. I came away from my Araku sojurn feeling refreshed and connected to the other India - that part that most of us who live in its cities have just no idea about. You know, the more I look around, the more I realize that there are some amazing experiments taking place in this other India. Agriculture is the new sexy - and it's been taken up by people who would have perhaps otherwise been high flying corporate barons, or global scientists - and like Mohan Bhargav, the NASA returned engineer from Swades, these folks are really changing the game with their passion and innovative ideas.
Consider what someone like my friend Rikin Gandhi has been doing for the past few years with Digital Green. For Rikin, the Mohan Bhargav analogy is actually prettyapt. An American citizen, he studied at MIT, trained as a fighter pilot andeven got into NASA's astronaut program, but one chance encounter in an Indian village changed his life's purpose forever. Digital Green, the grassroots organization that Rikin founded a few years ago, now touches the lives of 145,000 farmers, 70% of whom are women, in 2000 villages across 7 Indian states. Rikin and his team produce instructional videos of farmers, by farmers and for farmers and then screenthese videos locally through village-level mediators. Through these videos, farmers get access to best practices from their peers, and can then act on the information to improve their own techniques. Digital Green already have over 2000 videos in their database, their Youtube channel just crossed 500 thousand views in the past year and they are soon going to be having this content available on cellphones as well as on travelling mobile vans.
I'm intrigued by how they're reaching out to people like us - urban people whose lives are so far away from villages - through Facebook and online applications, and seeking our participation in their world. If India and Bharat are indeed so deeply divided, this is one way of trying to bridge this divide. See their Farmerbook (http://farmerbook.digitalgreen.org) - linked to Facebook so we urbanistas can "follow" farmers that Digital Green work with and have their activity updates published on to our wall. Or play their separate Farmville like Facebook game called Wonder Village (http://apps.facebook.com/wondervillage) - it's pretty cool.
As Rikin and team go full steam ahead into empowering their knowledge revolution in rural India, their work is being recognized globally through awards and by leaders like Bill Gates and US President Obama. They're now moving on, leveraging their ag-centric approach to related areas of health and nutrition in parts of UP and Orissa, and are even taking Digital Green to other countries like Ethiopia and Ghana. From flying high over the earth, Rikin has now literally become a son of the soil. What a journey!
Mark Kahn is someone else who's made multiple journeys. Growing up in the US state of Texas, little did he imagine that one day he would make Mumbai his home from where he would both criss-cross the country (Uttarakhand one day, Nagaland the next) and circumnavigate the world (Argentina one week, Israel, the next) in his search for cutting edge technology that could help Indian agriculture. There are many expats in India now, but none that I've met are as desi as Mark, who runs Omnivore Capital - India's first agricultural technology venture fund. He has raised 250 crores (a significant part of that is from the Godrej group, where he has been my colleague for the past two years) that he is in the process of investing in compelling agricultural technology start-ups in India; early stage companies that are developing solutions to improve farm productivity. As I go through the list of the companies they have already funded, with names like something out of a Terminator flick, (like Skymet, India's first private weather forecasting company), I'm suitably impressed.
As people like Manoj, David, Rikin and Mark show, you can be cool as well as do good - in whatever sector you want to play in - business or non-profit. All you have to do is reach out and connect to the India that lies outside yourusual realm of interaction. Then use your imagination. Fields of dreams await you.
*A version of this blog post first appeared in Verve magazine as the column Parmesh's Viewfinder.