Dreamers of Young India
Snigdha Poonam
5 March 2018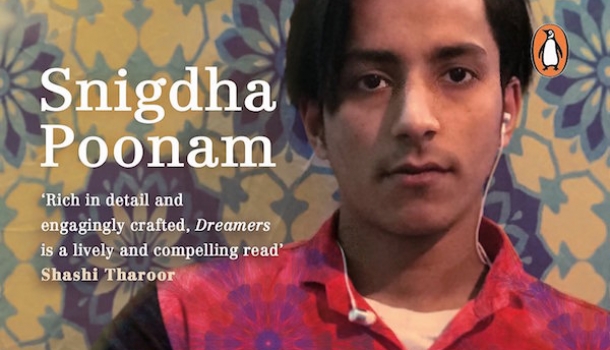 Richa Singh, 29, Allahabad, Student politician
In 2015, Richa Singh decided to contest the post of the president of the student union of the Allahabad University, the first woman to do so in the institution's 128-year-old history. Her victory challenged more than the campus' politics.
"I had begun to understand patriarchy.
You didn't see girls around campus. Only in class. They came to college with their heads bowed and left college with their heads bowed. Not that it protected them from comments from boys.
My problem was the student union election is an exclusively male process. The girls made sure to shut themselves up in the hostel for the whole duration of the campaign. Or they went home.
Because the way the male students let go of themselves around election time, anything could happen.
My manifesto talked about the hypocrisy of imposing a curfew on girl students but not rebuilding a large stretch of the hostel's wall that's been missing since a collapse years ago—does that not put the girls in danger?
It talked about the shamelessness of asking the SC-STs for votes when their hostel has not had a working water filter for years or chairs for them to sit on. It talked of specific issues faced by students who came from villages, who don't understand English or how to use computers as well as the others.
We cannot allow sectarian powers to enter the state. Only one kind of politics must rule UP, one based on equality and social justice.
All you people do on Twitter and Facebook is demand a new politics for this country, but the only thing you think of when you go to vote is your own caste, your own religion. Not this time! This time, your vote must be a vote against their narrow idea of nationalism."
---
 Vinay Singhal, 27, Indore, Founder-CEO of Wittyfeed, and a patriot
As a student at an engineering college in Tamil Nadu, Singhal discovered the internet. He has since used it to become rich and to try to "fix the country".
"Viral is in my head. I wanted to be the richest person in the world. Starting with my village, then my block, then my district, then my state, then my country, and finally the world.
I started reading newspapers, watching news channels and I realized that assholes were running our country. I was always patriotic—I love India and can literally do anything for it—but now I took a vow to claim the country back.
My patriotism had hit its peak. I was blind with anger. A great country spoilt by some idiotic people chosen by us because of lack of awareness, who make wrong laws.
The internet is the most powerful tool the world has ever invented. I became obsessed.
If you let Indian values guide you, you can beat any competition in the West. Indians are not inferior to other people. We are better than them because we have the institution of the family.
I no longer want to just be the prime minister of this country. I want to lead humanity. Humanity is bigger than a country. I want to go outside the earth. I want humanity to be a multi-planetary existence. I want to lead Mars."
---
 MOIN KHAN, 29, RANCHI, SPOKEN ENGLISH COACH AND MOTIVATIONAL SPEAKER
At 16 years of age, Khan sold milk in a village in Jharkhand and didn't know a word of English. Then he discovered spoken English.
 "I can make anyone speak.
The fat grammar books, my friends, with their rules and restrictions, they are only to keep people like us from ever dreaming of speaking fluently in English.
Every difficulty in life comes with an equal opportunity. What does it mean? Problems and difficulties are like a washing machine, my friends, they will turn you, beat you, wash you, but finally you will come out brighter, cleaner, smarter, lighter.
There is an image people have in mind for someone who speaks English. People find it difficult to believe I teach people to speak in English if I don't look like someone who would. My neighbor didn't believe me about my job until he saw me dressed up for work one morning.
Don't tell your dream that how big your problem is, tell your problems that how big your dream is.
Wherever I might be in India, knowing in my heart that I can speak in English gives me confidence to face anything. In a bus, at the airport, in the bank, anywhere I can get people to pay attention to me. When I'm in Delhi I feel confident, I feel like I am in a better position than most of the people since 90 per cent of India aspires to speak in English."
---
 AZHAR KHAN, 25, MUMBAI, ASPIRING BOLLYWOOD STAR
In 2014, Azhar Khan, who grew up in a village on the outskirts of Ranchi, became the first Mr Jharkhand. He first tried his luck in Ranchi's new show business-- every public event in the city begins with a fashion show today-- where he became tired of having to pay a "fee" to a fixer at every step of the way. He now lives in Mumbai and hopes to enter Bollywood.  
 "Because I have everything one needs to be a star.
My dreams were unique in every way, from the beginning. I always wanted to do something that would make me popular. Something different. Something that would bring glory to the place where I was born.
I owed several people money, altogether nearly Rs one lakh. I kept dodging them with excuses. My family had no idea about any of this, until the creditors showed up at home to demand their due the day I came back home with the Mr Jharkhand trophy.
The ordinary man has festivals—Durga Puja, Diwali or Eid, Chaand Raat—he has to go shopping before these occasions. I had fashion shows, I had to go to the market to buy clothes before every one of them.
In Mumbai, boys from my village think of me as someone who has come from the same small place but wants to become something big. They have followed my life in modelling through Facebook, they feel proud of my title, and encourage me to follow my dream without any worries.
In Mumbai, people keep you hanging.
Maybe it's best to wait for two or three years, join a gym, join acting classes, let my face achieve the quality of a hero."
---
 PAWAN POOJARY, 22, MUMBAI, EX CALL CENTRE SCAMMER
In October 2016, the Mumbai police raided a seven-storey call centre in Thane and arrested 700 youngsters for posing as officers of the Internal Revenue Service and cheating Americans of hundreds of millions of dollars. Poojary was one of the two whistleblowers.
 "Bahut maza aa raha tha (I was having so much fun). 
One day I got a call from an 'HR' who had seen my resume online and who called me to a call centre for an interview
I was asked to introduce myself. I told him my name, my father's name, my mother's name, my elder sister's name. I told him my family belongs to a village in Karnataka. I told him I have passed twelfth. I said my hobbies are playing indoor and outdoor games.
It was a big floor—at least a 100-seater. Everyone was on the phone.Ten of us were taken into a room for the training.'
Trainer explained that we were going to call Americans as IRS. The moment he said this I knew something was wrong. I asked him, "Is it a scam?" He said it was and then he told us that if anyone had a problem, they could leave. Only two people left.
Whatever I made in dollars in one call, I would be paid twice the amount in Rupees.
So many call centre scams are running in Bombay cheating foreigners. There is tech support scam in Borivali, there is Viagra scam in Kandivli, there is loan scam in Jogeshwari. Two other companies are still running IRS scam"
---
These excerpts are taken from Snigdha Poonam's book Dreamers - How Young Indians Are Changing Their World. We hosted the launch of the book at our Lab in March 2018. Check out the conversation between the author and screenwriter-lyricist Varun Grover here.