Culture Lab at We the Women
Team Culture Lab
30 November 2017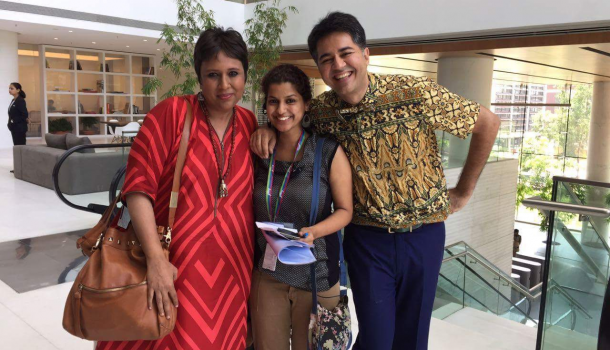 Godrej India Culture Lab poped up at Mehboob Studios on December 9 & 10 for We the Women, a feminist conference curated by Barkha Dutt! 
The event was a two-day, participatory, open-to-all, forum for women that brought together diverse view points, and discussed challenges that women face today. The conference also celebrated all that women have achieved. Our Culture Lab curated all the art at the event as well as a panel discussion.  
We had two works from our friends at the Dharavi Biennale, the Aravani Art Project created a live-participatory-multimedia installation and Anusha Yadav of Indian Memory Project brought her photo series Home to the fest. 
The panel we have curated explored how art is being used as a tool for resistance in the feminist movement. Jasmeen Patheja of Blank Noise, Nirali Kartik of Maati Baani, Paromita Vohra of Agents of Ishq and Mahabanoo Mody-Kotwal, actress and producer of Vagina Monologues were in conversation with Lab head Parmesh. 
In a world of continued 'mansplaining' We the Women gave women a space for unfettered expression, great conversation, mentoring and networking.