COVID-19: Relief Efforts and Resources
Lab Team
8 April 2020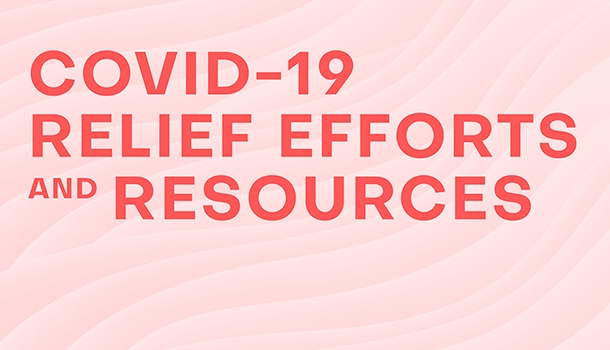 The country has been in lockdown for over five months now to limit the devastation caused by the coronavirus pandemic, posing unique hardships for various marginalised communities across the country including migrant workers, the LGBTQ+ community, people engaged in local businesses and more. We have put together a list of relief efforts driven by our friends and collaborators that aims to shape a more hopeful and resilient future for us all. This is a rolling list and we will keep adding initiatives as we come across them. 
Please do contribute in whatever way you can. 
Relief for the Queer Community:
Raise funds for people living with HIV and the LGBTQ community
Initiative by The Humsafar Trust
Contribute here.
A list of queer affirmative mental health practitioners
        Initiative by Pink List India
Check out the list here.
Relief for Migrants, Daily Wage Workers and other vulnerable groups:
Fundraising for food kits for sex workers
       Initiative by National Network of Sex Workers, India (NNSW)
       You can find more information here. 
Fundraising for 500 homes of sexworkers and transpeople in Karnataka
       Initiative by Sangama
       You can find more information here. 
Food relief program for people who are affected by Covid 19
       Initiative by Café Guftagu
       Contribute here.
Fund raising to provide provisions for 110 families in Citizen Nagar in Ahmedabad
       Initiative by our Culture Lab champion and dear friend Dimpy Dave.
       For more details send a mail to dave.dimpy@gmail.com
Fund raising for 500 families of prisoners and people in custody helping them tide over the COVID-19 crises
       Initiative by NGO Prayas in association with TISS, Mumbai
       Contribute here.
 Fund raising to help Migrant Workers surivive hunger during the lockdown
       Initiative by Young India Fellows, Ashoka University.
       Contribute here.
Food Kits for Ahmedabad's daily wage workers and their families
Initiative by Citizens for Shelter Alliance Ahmedabad (CISHAA)
You can find information here.
Donate to the Lockdown Relief Fund: All Funds Will Go to Daily Wage Workers During Lockdown
Initiative by The Swaddle
You can find more information here. 
Support to vulnerable families living in bastis 
Initiative by Vacha
You can find more information here. 
Support migrant labour groups and other labour groups
Initiative by our Culture Lab Champion and dear friend Sumeet Gade, the co-founder of the NGO Pragati.
If you would like to support his work either by volunteering or making a contribution you can reach out to Sumeet directly on his number- +91 80809 20058
Support for Art Spaces:
Support an independently owned community space.
       Initiative by Dharavi Art Room
       All contributions can be made via Paytm or Google pay to 9773361243,
       Or PayPal to shimanshu42@yahoo.co.in
Support the first ever community-owned feminist library in India
       Initiative by Sister Library
       Contribute here.
Support a local art space
Initiative by Harkat Studios
Contribute here.
Helplines:
Helplines for mental health issues during the Covid-19 pandemic
Initiative by Bombay Psychiatric Society
You can find their list of helplines here and here.
Helplines for people facing domestic violence during lockdown
Initative by feminist groups in Mumbai 
You can find the verified list of support spaces here. 
This is a rolling list of relief initiatives. Please feel free to let us know if you think we've missed something out, and thank you for your time in doing so.