An evening with the Make Love Not Porn founder
Team Culture Lab
11 April 2017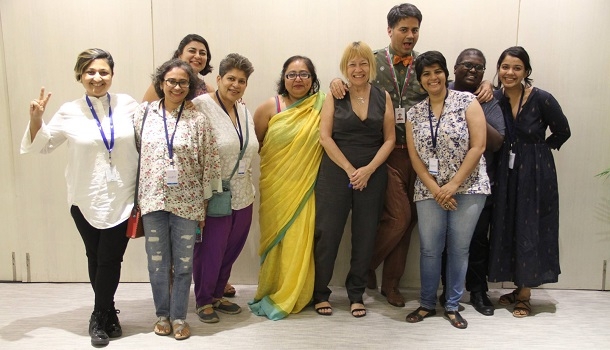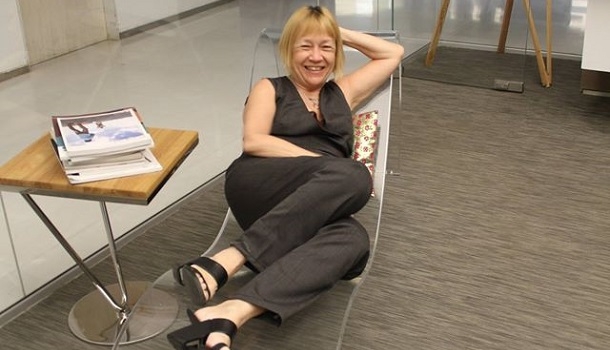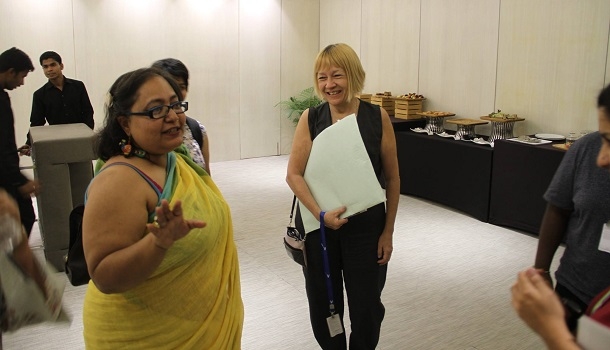 Listening to Cindy Gallop speak is an experience you need to see in person. If you have seen any of her TED videos, you know she's a great orator. But in a small room, with under 15 people, it takes you by surprise. By the time she was done with her monologue describing what Make Love Not Porn is, her ambitions of the project, the hurdles it has faced and the challenges that lie ahead, a silence hung in the room. Each of our guests including us, were processing the heap of information, we were just presented.
Our guests for this high tea party as we called it on the invite were the Agents of Ishq team – Paromita Vohra and Sonal Giani, the Point of View team – Bishakha Datta, Neha Matthews, Smita Vanniyar, Ashish Patil from Yash Raj Films, artist Sharmistha Ray, independent researcher and writer Manjima Bhattacharjya and Chhavi Sachdev of LSDCast.
Cindy's Make Love Not Porn is a revolutionary company that is creating a new category for business – Sex Tech. The company invites people to upload their videos of getting intimate in bed, with little to no editing. The result is beautiful real videos of people having sex, masturbating, and indulging in their kinds, without the fantastical world that porn shows you. Cindy mentioned that she isn't a porn hater. Porn she believes is a great start into fantasy, however most people use porn as sex education, creating unreal expectations and high dissatisfaction levels in bed.  She calls her project social sex. And is hoping for a time where people would share their videos without any shame attached to it.
From body positivity, to ending rape culture to revolutionalising sex education in school and for adults, the goals of Make Love Not Porn are high. Her journey is just beginning.
After a brief round of introductions of everyone's work in the room (and the body of work in the room was astounding. Don't forget to check out their work.), a discussion ensued on the possibility of a Make Love Not Porn open an India chapter?
Each of our guests spoke of their experiences working on sex and challenging what is taboo to talk about in society through their work. Ashish Patil spoke of how difficult it was for him to screen his Pappu & Papa show on TV. He had to settle to do it online, but the response has been amazing. The show is a five-part series, where a kid asks his father questions about sex in seemingly awkward situations. Bishakha Datta spoke of the transformative nature information has on women's lives through the workshops she conducts. Our India LSD event dealt with India's relationship with talking about desire. You can watch the video here.
Cindy left us with an interesting thought. She asked us about are our sexual values? It's one of her favourite questions, and most people she has asked don't have an answer to it. She says that most people are not told to behave well in bed. That they do not think of in life like kindness, empathy, generosity, goodness are the same in bed. It's time to bring up our kids with these values. We concur.