The Extraordinary Trip of the Amazing Doctor Henry Jenkins
Team Culture Lab
15 July 2015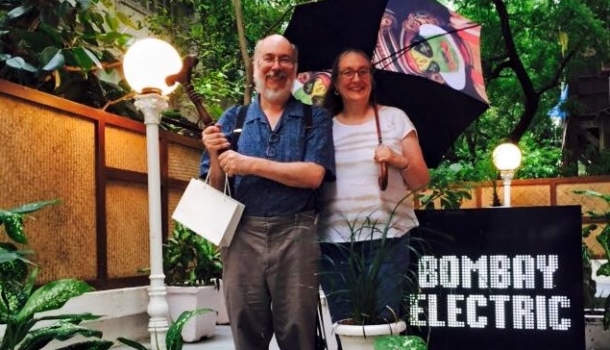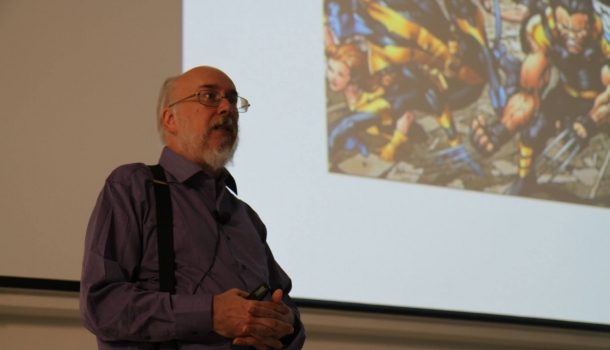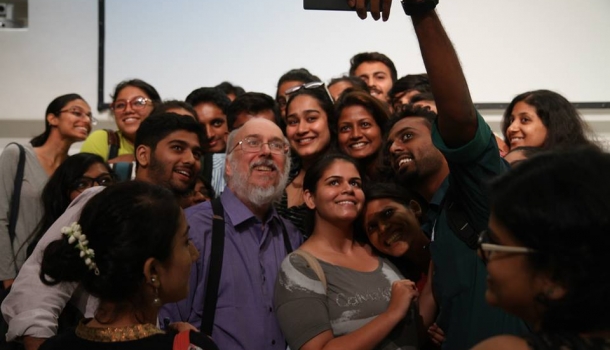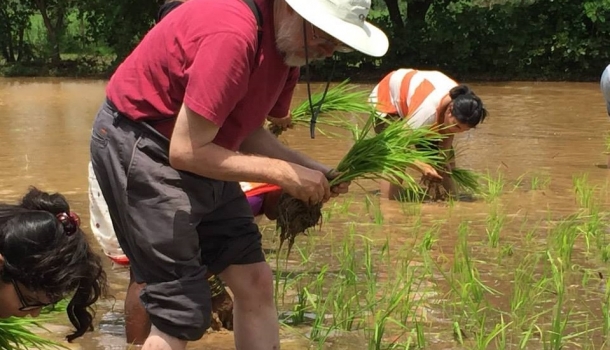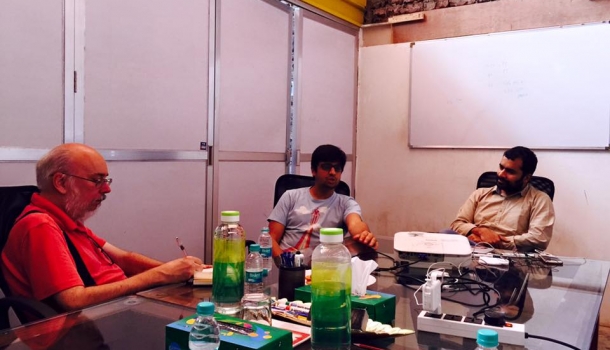 Dr. Henry Jenkins is one of the coolest professors we have met at the Lab. The current Provost professor of Communication, Journalism, and Cinematic Arts at USC turned his lifelong passion of following popular culture into legitimate intellectual discourse. His canonical work on fan culture is used by anyone who is interested in participatory culture today. His work on covergence culture has been perfectly timed for our changing media climate. Read about all the amazing things he has done and he is currently doing here.
He is our first professor-in-residence and at his masterclass at the Lab he spoke about a lot of his work, which can be watched here.
He spent almost 40 days with us travelling the country inspiring students to live out their dreams as part of Loud, Godrej's recruitment programme and at others meeting people who are at the cutting-edge of their fields. It is in his writing that you realize all the little things he noticed - from Batman pendants alongside rosaries at Mount Mary church to superhero tees worn by the unlikeliest of people. Reading his posts make you realize how pervasive fan culture really is, and how much potential it has for the future of media.
Here are all of his posts about his trip to India under one roof… well blog.  
India: My First Impressions
In these extracts from his travel journal, Dr. Jenkins talks about Captain America in India, McDonalds and it's evolving burgers and his visit to Mount Mary Church.
Why I went to India
The Professor dreamt of coming to India as a twelve-year-old watching Disney's Jungle Book. He writes about his first impressions, the Poetry Funda he attended during his stay here and about Godrej's Loud programme that took him across the country.  
Digital Culture in Dharavi
With the help of Dina Mehta, one of the country's leading ethnographers, Dr. Jenkins met various people in Dharavi. He writes his observations
Transplanting Rice in Rural India
Dr. Jenkins did field work in India, we mean literally. With students from the Society, Culture and Mass Media program at Sophia Bhabha Polytechnic, Dr. Jenkins went to the outskirts of Mumbai and transplanted rice.  He writes about his experience.
My Talk at Godrej India Culture Lab
You've heard us say it, now read it from the speaker's mouth. Dr. Jenkins writes about the exhilarating talk he delivered at the Lab. In case you haven't, watch the video here now!
All India Bakchod: Changing India… One Gag at a Time
Dr. Jenkins had one of his most interesting coversations in India with Vijay Nair, the founder of Only Much Louder, the company that manages All India Bakchod (AIB) and Rohan Joshi from AIB. They spoke about everything from censorship to net neutrality. 
What is Batman Was from Chennai and Other Stories
The professor writes about how superheros are being used in India in various mediums from viral videos to merchandise. This post starts off with his thoughts on the viral video Batman from Chennai and then he speaks in detail about the time he spent with Culture Machine, the digital media company that is behind several YouTube channels that have gone viral. In the post he particularly talks about Epified by former Lab speaker Devdutt Pattanaik, and how he is using mythology and recasting it to address to give business solutions. Watch Pattanaik's talk at the Lab here.