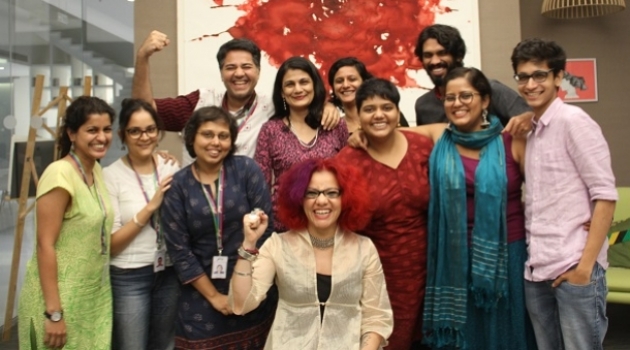 About Us
The Godrej India Culture Lab acts as a catalyst to challenge existing notions of culture and encourages dialogue and experimentation through innovative programming. We started in 2011 as a space for cross-pollination of ideas, and have branched out into multiple fields over the years.
We curate diverse cultural programmes – be it thematic pop-ups, film screenings, exhibitions or discussions – to expose people to diverse ways of thinking. We also conduct an annual Leadership Programme for humanities students where Fellows gain perspective on the cultural industry through masterclasses, walk-throughs and by assisting us on events. Apart from that, we act as knowledge generators and have released white papers on trans inclusion in the workplace and digital media usage in Mumbai's cultural landscape. We are also working on a project of mapping Mumbai's cultural spaces.    
Our events are free and open for all.
About the Godrej Group
One of India's most respected industrial houses worldwide, the Godrej group was established in 1897 and has over the decades grown into a diversified conglomerate with interests across FMCG, real estate, agriculture, office and consumer durables and home appliances. Our founder, Ardeshir Godrej, lawyer-turned-locksmith, was a persistent inventor and a strong visionary who could see the spark in the future. His inventions, manufactured by his brother Pirojsha Godrej, were the foundation of today's consolidated Godrej group. One of India's most trusted brands, Godrej now enjoys the patronage and trust of 500 million Indians every single day. Godrej is thought of as such an integral part of India – like the bhangara or the kurta – that people are surprised to know that more than a quarter of our business is done overseas, through our presence in more than 60 countries. Our group's promise is ideas that make life brighter and today, we are at a point in Godrej's history when our amazing past is meeting up with its spectacular future head on. Please visit www.godrej.com to know more about us.