Protest and the LGBTQ+ Movement
TEAM CULTURE LAB
14 January 2020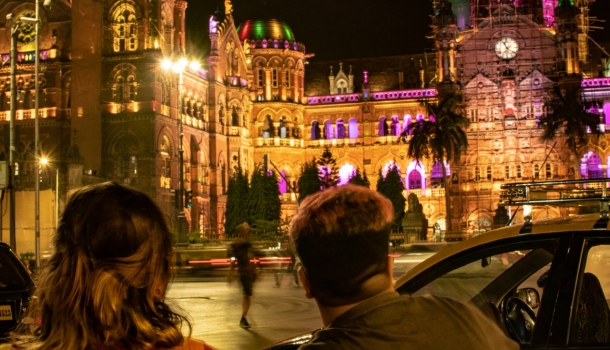 Through this piece, we're hoping to understand personal moments in the history of protest surrounding the LGBTQ+ movement. Read about what activist and Director of Operations, KASHISH, Pearl Daruwalla, Founder and CEO of Ya_All, Sadam Hanjabam, trans rights activist and co-founder of Thane Queer Collective, Dan Rebello, co-founder of Xomonnoy, Shiv, Point of View's Smita Vanniyar, and Diti write about community, protest and queer visibility. 

Dan on protesting against the Trans Act 2019
My first protest was in 2018 against the Trans Bill, and I had just come out as trans, there were a lot of feelings per se, anger, sadness, rage, helplessness, I was and still am worried about our present and the future as a trans person. Amongst trans voices the most unheard and ignored voices or the most avoided voices are that of AFAB, non binary and intersex persons. Within the LGBTQ Movement, the agenda should be, to make a space for these identities and not expect us to fight for it, at least within the community. My turning point was when the Trans Bill passed in the Rajya Sabha, and there was no protest against it in Mumbai, that is when me and a few of my fellow trans folx took things in our own hands and organized one. For me personally it was a turning point because I knew I couldn't just sit and do nothing. I felt like I had to fiercely at least try to protect my basic human rights.
 


Smita on Pride through the years
Every time I'm at Pride in any city, or when I enter an LGBTQ cafe or a queer bar, I think of the 13 year old me who thought she was just a tomboy, and the 19 year old me who said she was at Chennai Pride just to click photos, and the 24 year old me who shaved off all their hair and finally got into clicking more selfies with a genuine smile. And I think of the numerous people dancing at prides and screaming at protests who got me here with love, hugs, words, and the internet, and can't help but look like this emoji - 


Pearl on lighting up CST in rainbow colours 
The whole idea began with Koni telling me - "Hey listen, why is it that every time there is Independence Day or Republic Day or whatever - there is a colour for city buildings in Bombay - but there is no colour when we talk about Pride or about decriminalisation? Why doesn't the city celebrate with us?". And I was like those are high expectations to have… she didn't know how, but she just wanted to do it. 


The thing is that, this was during Pride Month - we had like 10,000 things going on apart from this…and I was like "theek hain, karte hain yaar? tune soch liya hain toh Kar lete hain, kuch problem nahi usme kya hogaya…."

 So we got in touch with our colleague, Deepak, and asked if he knew anyone at MDACS (Maharashtra District Aids Control Society) who could help us out with this — basically the CST building was lit up for World AIDS Day previously, so we asked him if he knew anyone who did it and if we could get in touch with them. And we didn't talk about it to anyone because we didn't know whether it would happen or not - so we kept it between the three of us. We went to the CST building about 4-5 times - I remember our first meeting we literally waited for an hour and a half. This was just before Queer Premier League - so we had bags and bags of saamaan with us, and we're just waiting and waiting like….kuch nahi. 

Finally the officer came and he was like "yeh letter-vetter theek hai, par hamare paas itne lights nahi hai.." 

So then he asked for a picture of the Pride flag and he said he would check what lights they had. Once we sent in the application, he said "hoga toh hoga, nahi hoga to nahi hoga. 1st Feb ko shaam tak pata chalega, light hoga toh dekh lena!". The 2nd of Feb was Pride! We had given up all hope, so we just focused on getting ready for Pride. 

Deepak called us up in the middle of preparations for Pride - we were making posters and stuff. He says "Dude, check my photos!" - and - I see CST lit up, for the first time, in rainbow colours. I remember Koni and I started crying there and then and everyone was wondering what had happened - because no one at Humsafar knew what we had done! 

I remember I reached there and I was standing opposite to it at VT station, and ..you know.. this is the first time I saw people involved with it - like, they would look up at the building and be confused, and I would go up to them and talk to them about it, and they'd say oh okay we'll also come! And I would see so many closeted people who would pass from there, smile, and - when their friends would ask them arrey kya hain ye - they would say "arrey who LGBT community ka hain na..".
It stayed for three days - I remember we came back from a Pride after-party at 4 in the morning and stood at CST thinking "kya hain yeh?!" 
I think that's where advocacy begins, within the community we've done a lot - but we need to look at mainstreaming too. 

It's like seeing the city rejoice it's minorities - and you know, because I'm such a Bombay lover - I love Bombay - I love everything about Bombay - and this is the first time I felt that Bombay loved me also, and that it accepted me the way I am." 
      


Sadam on queer Manipuri youths fetching the torch from the sacred Kangla Fort
There will be no center without the margins; it's time for the people from the margins to claim our spaces to show the center its saturation and powerlessness. Majority have exploited the idea of equality; it's time the minorities within the minority raise our voices for equity and inclusion.
To show our existence, on 3rd March 2018, a group of Queer youths led by Ya_All came out openly during "Yaoshang Festival" and fetched the torch from Kangla Fort, which is considered as one of the most sacred places and walked through the heart of Imphal City raising awareness about LGBTI Inclusion through Sports. We conducted the first ever State Level LGBTI Sports Meet in 2018 in Imphal and Queer Games North East in 2019 in five cities of North East. 

The invisibility of queer voices from the margins and geopolitically diverse region like North East has always been taken as their inexistence. The struggles that we do fighting for our identity and rights within the conflicted border regions gets diluted among the crisis as a "soft" issue either by the State or do not get a space in the stories of struggles in the dominant narrative of Indian Queer Movements.       
Shiv on queer mobilisation in Guwahati
My first protest was attending the 2014 GDR in Guwahati. Though I was clear of my sexuality, I didn't realise how much impact a law can have on living ones true self the way one wishes. 2009 Delhi court judgement and 2013 Supreme Court judgement didn't have much impact on me personally as I didn't understand what it meant to not be a criminal and later been tagged as a potential criminal. It was only when I got involved with a queer group here, organised and joined protests that I realised the magnitude of a law in ones personal and public life. The protest changed the way I started to see law- from protection to criminalisation. When the 2018 Supreme Court judgement came I cried in joy and there was a relief, a feeling i didn't feel in 2009. My personal journey in activism from 2013-2018 changed my experiences.
Access to public spaces is very much an urban thing, very much restricted to metro or metropolitan cities and towns. It is defined by ones geographical location. Suppose the availability of space a person in Mumbai, Delhi, Kolkata or Bangalore has is not the same as in Guwahati. Likewise the public spaces I can access in Guwahati is not available in other places in Northeast. Access to public places is very much defined by the privilege of a place being seen as a hub of mixed ethnicity, groups, etc. Spaces available in bigger cities and towns gives a queer person the very much required anonymity to access it. It has shaped the movement in ways that we don't understand. It explains why it is difficult to work in remote places than in urban ones. Guwahati has many young queer people who have come here - either to study or work - from many neighbouring towns and states. The reason is the presence of queer movement here, availablity of spaces whether it's online or physical, as well as a booming community.
The birth of the queer movement in Assam and especially in Guwahati happened by a protest in 2013 against the Supreme Court judgement. The annual pride walk now, the birth of three queer groups, the movement of people and activities happening here is all because of that one judgement and the voices against it. It angered people, and the community and it's allies came together and the movement is only growing now. What started in Guwahati can now be seen in other places of Assam and some places in Northeast. In a way the 2013 judgement was a boon in disguise else the movement here would have taken more time. The community presence was there but restricted to parties. Now we see movement through activism and it has shaped many things. The challenges are always there but positives too have happened. Also the way voices have risen up - media advocacy has happened in favour of queer rights - which was very negligible before 2013. Even the most right affiliated media houses speak in favour of queer rights publicly. It speaks volumes.
Diti on assertion of identity as a gay transmasculine person from the North East
I attended my first pride March in 2011. Having heard that lesbians are bad women through school and as a young person who felt "different" and tried constantly to fit in, my first experience of being in a queer collective allowed me to eventually become comfortable with being different. However soon realising that even queer spaces allow for only limited accomodation of difference.
As a person from the North East staying in mainland India and as a person assigned gender female, who didn't look "feminine", I realised very soon that invisibility is not something I could afford. I stood out, no matter how much I tried to fit in. Accessing public spaces which are highly gender segregated was a huge challenge and continues to remain so. Today, as I negotiate my multiple marginalised identities along with my privileges, I realise that often assertion of one identity means invisibilisation of another. Hence I am often the interloper in most spaces. Negotiating for visibility within the LGBTQ movement thus entails constantly asserting my identity as a person from the North East fighting against armed struggle and AFSPA and asserting myself as a gay transmasculine person.